Most recently, my old friend became a father. The first son is a great joy for dad, incomparable happiness. But for some reason, the parent increasingly has a desire to stay at work, although he has never demonstrated any special zeal in this matter.
What did this suddenly happen? Yes, just the mother of a newborn happiness decided that the main role in bringing up the crumbs should be given to the father.
The main character
My friend gets up to the child at night, stroking diapers, washes them, cleans the apartment and prepares to eat. Where should he go? His wife, and part-time mother, weakened after giving birth, she should not lift heavy things, it is necessary to get enough sleep. And dad is obliged to endure all the lives of her, thus compensating for the mother's torment, which she endured, bearing and giving birth.
The trouble is that their baby messed up day and night. And now he selflessly shouts at night, exhausting his already weakened father. And during the day he sleeps sweetly, giving his mother the opportunity to lie down or mingle with friends.
By the way, at night mom gets up only for the next feeding. After the accomplishment of the duty goes on to look at dreams, leaving the noisy toddler in father's care.
Listening to the woeful father who sleeps on the move and cannot concentrate on work, I thought, is there any sense to give this most important role to Pope or, nevertheless, to make it my own prerogative?
Supporting actor
It seems to me that most of the young fathers fall into this category. In it was my husband.
He helped me as much as I could. I stroked when I had time, sat with the baby, if I had to leave, worked with him, if I badly wanted to sleep a couple of hours.
But in the night vigil he did not participate. After all, in the morning my husband went to work, and our material wealth depended on his condition.
I also did household chores myself. Simply put – my husband helped in those moments when I myself could not cope. We bathed the child together until he learned to sit. Dad could entertain the baby while I was cooking or cleaning. He went for a walk with him on weekends, giving me the opportunity to get some rest.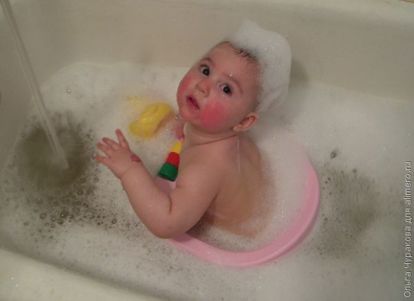 Dad was a support. But I did not exploit him mercilessly, referring to my discomfort caused by childbirth.
So both of us were comfortable. We divided the family chores in half. And if his main duty was to ensure a decent life for the family, then mine was to raise a healthy, full-fledged child, well-groomed and insanely loved.
Participant extras
And these dads are found. They believe that the education of the baby should deal with women. Like, it is their status according to. The role of the father in the upbringing is in the kisses, which have become a tradition, and sweet lisping between the business.
This position is not close to me personally. Mom is really hard. Especially if the baby is capricious. It only seems so inexperienced that feeding, household chores and perpetual childish efforts are little things, it is easy.
In fact, it is difficult, physically and morally. And if dad does not support mom, then who will help her, who will support her? Is the husband – is not a support for his beloved wife? Is he not the wall on which you can lean on when you fall down from fatigue?
For me, everything should be so harmonious. And it is not necessary to shoulder all the trouble on one shoulder, be they my mother's or father's. The family is one. And in sorrow, and in joy, as they say …