Rhinitis (to put it simply – a runny nose) is a symptom of a very large number of diseases, and it often appears in children, starting from infancy. However, is it always worth panicking and curing him? First, let's look at the causes of the common cold.
The causes of rhinitis
1. Viral infections.
2. Bacterial infections.
3. Allergies to a variety of substances.
4. High dust content in the air.
As you can see, in the latter case, runny nose does not even need to be treated. It is enough to carry out wet cleaning in the room in time, to air it, and everything is normalized.
In case of allergic rhinitis, it is important not to eliminate it, but the factor that caused it. For example, if a child is allergic to any laundry detergent, then a cold will pass by itself if you get rid of this powder.
In most cases, rhinitis occurs due to the ingress of the virus. We will consider the treatment of this type of nasal mucosa disease.
How to cure rhinitis in children
When rhinitis, the nasal mucosa begins to secrete a lot of mucus, which contains substances to neutralize the virus. From this it follows that rhinitis is a useful phenomenon. Thanks to him, the infection stops in the nose and does not descend further.
However, it is important to know that substances that neutralize viruses work only in thin mucus. As soon as it dries, it turns into a protein-rich environment in which bacteria develop well. This means that the bacterial infection also joins the viral infection, i.e. the disease is aggravated.
From this it follows that all treatment of rhinitis should be reduced to keeping the mucus in a liquid state.
So, to cure rhinitis you need:
1. Moisten the nasal mucosa with drops. The most affordable tool is saline. It consists of water with a small amount of salt. It should be dripped into the nostrils with 3-4 drops every 30-60 minutes.
I sometimes even drip every 15-20 minutes.
2. With the same purpose, you can use oil solutions of vitamins E and A, vaseline, olive oil. They cover the mucous with a thin layer and prevent it from drying out. It is necessary to drip into the nostrils by 2-3 drops every 2-4 hours. This tool should be combined with saline.
3. To feed the child with compotes, seagulls literally every 30-60 minutes. Thus, the fluid works from the inside, it keeps the body's natural water balance.
4. Walk a lot. Since there is high air humidity outside, the mucus does not dry out, which means that it successfully fights viruses.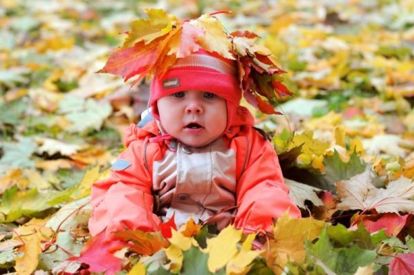 5. Moisten the air at home. Some people choose handy tools for this: they veil the batteries with a damp cloth (towels, diapers), do wet cleaning, and some prefer an easier way and purchase a special device – an air humidifier in the room.
Note. You should know that these methods of treatment of rhinitis should be applied in a complex. If you just bury a saline in the spout or just water the baby, there will be no effect of such treatment.
How not to treat a runny nose in a child
It is strictly forbidden to cure a runny nose, the cause of which is ARVI, vasoconstrictor agents: naphthyzin, nazol, etc. They give only temporary relief: they narrow the vessels, the mucus disappears, however, swelling of the nasal mucosa appears. As a result, after a while the child becomes hard to breathe.