Yesterday I wrote the main recommendations when choosing children's laundry detergents, and today I promised to show the review data of powders that I found in the stores in my city.
I found a total of 6 brands of powders designed for baby washing. This is in those stores that are located in every district. Of course, there are children's goods stores and you can find high-quality, organic, imported powders. They are not included in my review, as not everyone can afford it.
It was interesting to me to check the words of the pediatrician regarding how adult powders differ from children's ones. Is it true that the powders are identical in composition and the inscription for children is just a marketing ploy?
Few of the recommendations
In yesterday's publication, I forgot to indicate an important factor – phosphates (emulsifiers of fats) in baby powder should not be at all! Phosphates can penetrate the skin, water and respiratory tract.
Phosphates degrease the skin, reducing their protective function, can cause allergies or dermatosis. And getting into the blood through the skin – they change the structure and density of blood serum, cause metabolic disorders and exacerbation of chronic diseases.
For more than 15 years, the use of phosphates in laundry detergents is prohibited in many countries. But, unfortunately, not yet with us.
Powders for review



The list of powders for review includes the following brands:
1. GaLinka – besfosfatny laundry detergent for baby clothes.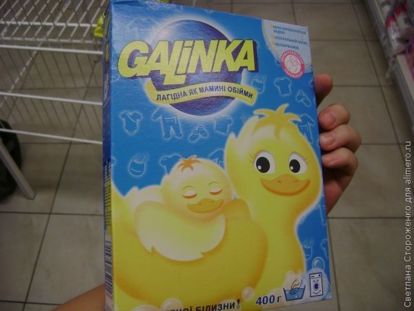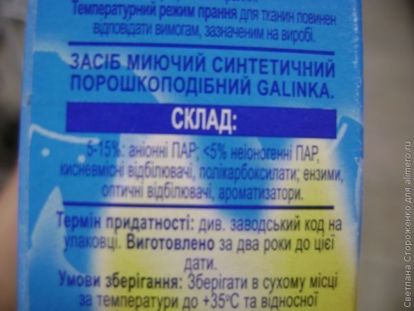 2. Eared nannies. This tool was developed by Neva Cosmetics experts for washing children's clothes, including newborns.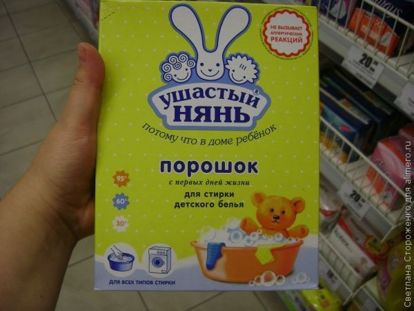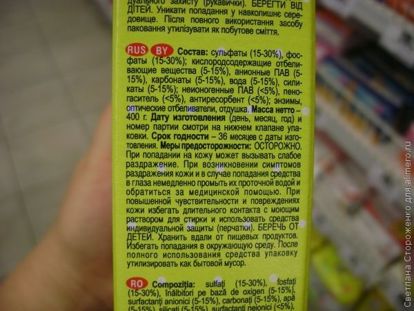 3. Teo Bebe. Washing powder produced by the famous Bulgarian brand Teo Bebe has been clinically tested in Sofia and is absolutely safe to use when washing baby clothes and lingerie.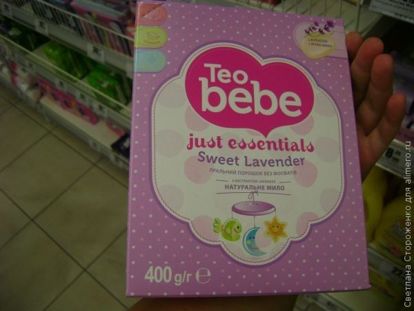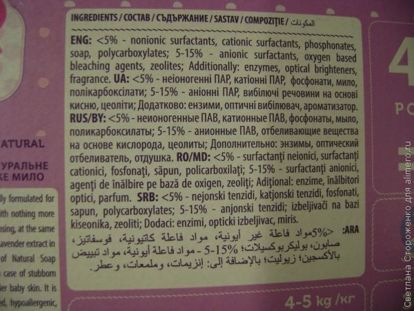 4. Alles gut – universal besfosfatny laundry detergent for hand and automatic washing.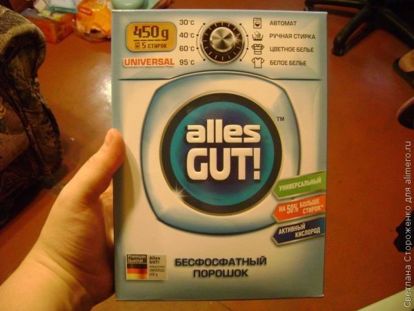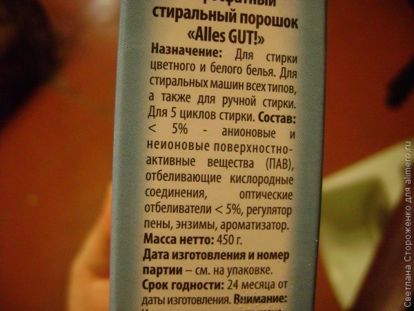 5. Persil expert sensetive. Ideal for washing children's clothes, as well as for people with allergic skin reactions.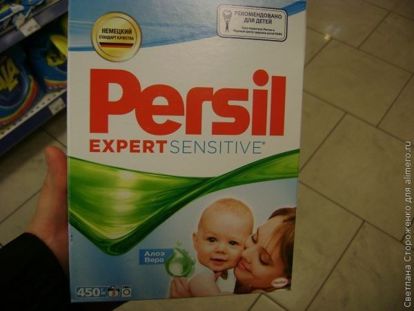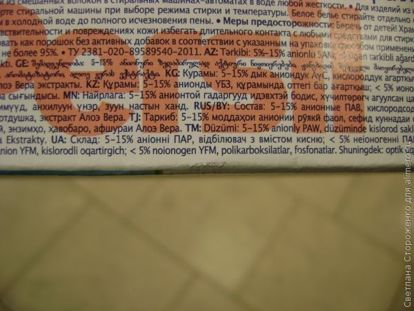 6. Poloskun. This washing powder is sold under TM Silpo.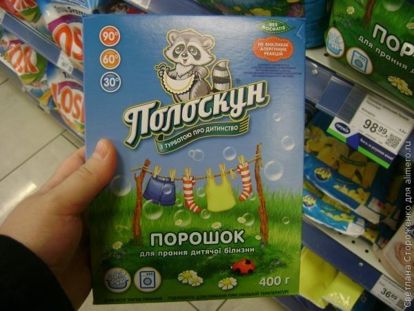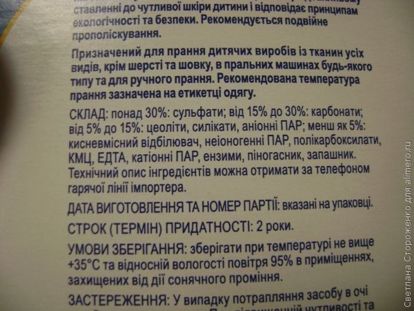 As a test copy, I took the usual laundry detergent Tide machine.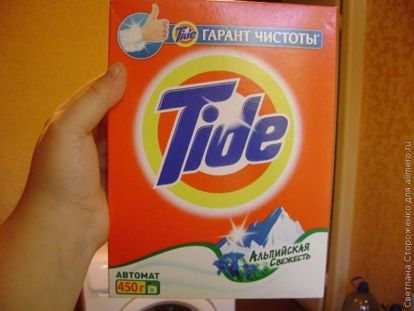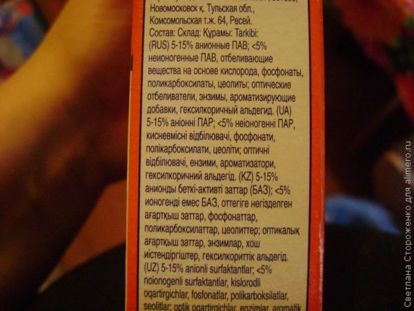 I combined the main components hazardous to the child's health into one table, which I will show you below. The last column I put the data of the composition of the usual powder for washing Tide machine and highlighted the column in yellow.

As can be seen in the table, the presence of phosphates in the composition of the powder corresponds to the inscription on the package of washing powder. Not all powders were labeled besfosfatny. But the amount of surfactant in only one children's washing powder turned out to be less than in the usual one.
After the review, I began to look at the shelves with soap. The smell after washing is not the most pleasant, but conscience will sleep peacefully.
In your area, absolutely other children's laundry detergents may be on sale, but you already know what to look at when buying these.
Health to you and your children!