Summer holidays on the sea for many event a joyful and long-awaited. But going on vacation, you should think over all the nuances in advance. The most important thing to determine the place where you stay.
We just recently returned from a trip to the sea. We went to rest with small children, so the question: where to stay was especially important for us.

Holidays in the apartment
Having evaluated all the pros and cons, we decided to rent an apartment. In my opinion, this is the most convenient place to stay with small children.
The benefits of a holiday in an apartment are obvious. Renting an apartment, you will live alone, without owners, which means you will be able to independently manage your own time. My children used to sleep during the day and there were no exceptions. In addition, they were tired and fell asleep themselves very quickly.
The apartment has everything you need for the usual life: bath, toilet, kitchen. For young children who need good nutrition, it is important that there is a stove to cook hot meals.
We did not go on excursions, fearing that children would not endure long trips. But to organize tours on their own is not difficult. There are special companies that will help with this. The only thing we did was a 1.5 hour boat trip.

Private sector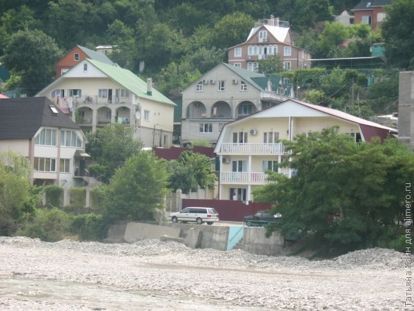 Today there are no problems with housing in any resort town. You can stay in a private house, where rooms are rented. Many of them are equipped with all comforts: shower, TV, fridge. However, as a rule, the kitchen there is common to the whole house. So, to cook a full meal will be problematic.
Another disadvantage of the private sector is that there are completely different guests in different rooms. People come to have fun, and there is no guarantee that in the evening, when the children go to bed, there will be perfect silence in the house.

Hotel or hotel
Of course, to rest in a hotel or hotel is convenient and comfortable. They have good rooms, cleaning every day, many have breakfast and lunch. But, with small children it is not worth stopping at them. After all, not all children eat from the common table, it means to cook better on their own.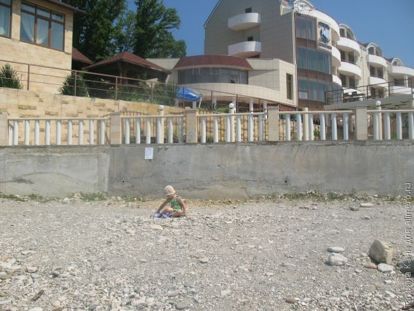 How to book accommodation?
Many, going to rest savages, decide to decide on housing on the spot. Perhaps this is correct. So you can save money, negotiate directly with the owners, and not give money to the mediator.
But, I believe that if you eat with children, then it is better to decide in advance on where you will live.
Before the trip, I personally studied a lot of information about housing on the Internet. I found a lot of ads for renting apartments and rooms. I contacted the owners. As a result, I chose the apartment that fully satisfied us.
We agreed that we are met at the station and delivered to the place. As a result, we were not disappointed, we liked everything, and the rest was excellent.
By the way, you should pay attention to how far the accommodation is from the sea. On the one hand, it's difficult to go to the beach for a long time, but at the same time discos and night parties are constantly arranged near the beach, which means it's very noisy at night.
Choosing housing and thinking through all the details in advance, you can enjoy a good rest.