Should I go on a trip with the baby? Many of my friends are sure that they are not. In their own way, they are right: flight, climate change, living conditions, often unfamiliar food, and medical care – all this makes many families refrain from traveling. But those who have decided on this brave step, will say to everyone indecisive: to rest even with such a baby is great! Just to consider the choice of a resort you need deliberately.
Where

My husband is still looking at photos of student years with horror, where I am in the company of punks trying to take the Reichstag by storm. And I honestly admit that wandering through museums, sleeping in a hostel, looking for adventures on my … head is the best rest for me. Alas, the rest of my family does not share my enthusiasm.
An employee of a travel agency, when asked where to go with two children, one of whom was barely two years old, threw a whole bunch of brochures and photos on the table. We need a shallow and warm sea, a sandy beach, a mild climate – I proclaimed. Half of the avenues immediately disappeared from the table. And not long to fly, about two hours. – The husband added, who was very worried about how our youngest daughter would take the flight. The number of prospectuses and advertisements has decreased by a third.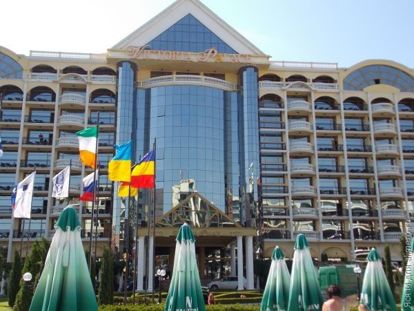 July, as the hottest and most popular tourist month, we immediately shallows. May and September did not suit us due to the fact that the eldest daughter still goes to school. I was very attracted by the end of August, when the school year begins for schoolchildren and students, the beaches are empty, prices are falling … But a knowledgeable friend advised me to go for a vacation in mid-late June.
Pluses of rest in June. In comparison with July-August, there are significantly fewer tourists, which means hotels and beaches are not so crowded. The weather is already established, the sea has managed to warm up. Sellers in the markets have not yet been spoiled by buyers, they are more willing to bargain, and prices are even lower in stores. But the most important point – the beaches, the sea, and the hotels themselves are much cleaner and tidier at the beginning of the holiday season than at the end.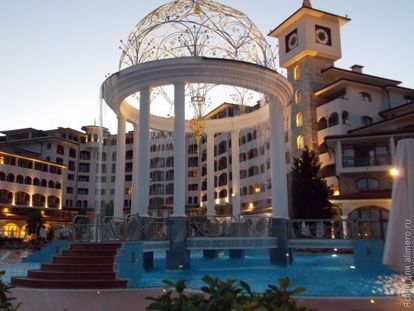 Hotel requirements
Seeing the photos of one of the hotels spa-center and fitness club, I was revived. Two weeks to relax, put the body in order … Mom! I want to pee! – whined daughter. Oh yes, I'm going with children! This means, spa treatments will have to be forgotten. That is why I will not overpay for a hotel where there is a gym, a spa-center, other delights of a beautiful life.
Babysitting services … Then I thought for a moment: would I trust my child to someone else, most likely not even a Russian-speaking aunt? Definitely not! Another point of saving. But the animator with a children's disco in the evenings is a great entertainment for children.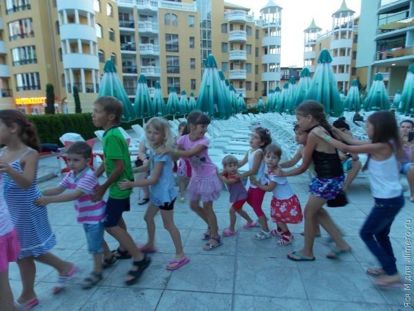 Baby food. But this is a very necessary thing. I can eat pizza without any problems, but my two-year-old daughter is unlikely. Therefore, we need a hotel with a good children's kitchen. As it turned out, these hotels are few.
Another our wish was the location of the hotel closer to the sea, I really did not want to walk in the heat with two children on the beach.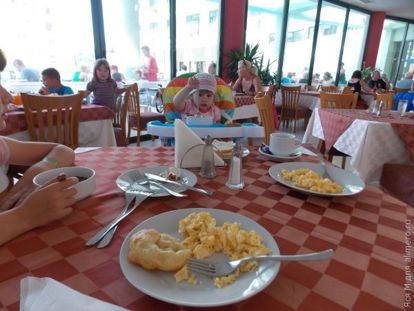 As a result, we chose a family vacation in Bulgaria, in a hotel with excellent food, standing almost on the seashore.
We also took care of the insurance in advance, which cost not three pennies, but covered all the costs of treatment in case of a sudden illness.
Of course, everyone has their own experience of choosing a holiday with a child. Someone with ease will go to Goa, and to someone and the next lake is not a near light.