Even before the birth of my son, I read a bunch of literature on education and knew that the mother's society was the most important thing for the child. The girl simply absorbs the qualities of the mother, but with the boy everything is much more complicated.
How I raised my self-confidence in my son


I tried to instill in him self-reliance. Only then can he show courage and then stand up for the weak. I taught my son, showed with examples how important it is to be strong not only physically, but also psychologically.
He did exercises with me. With small dumbbells, and when the opportunity came, we began to attend classes in the gymnastics section.
My son came to school quite physically prepared and confident that mum and dad would always help him. At the same time, I tried not to let the child overestimate his strengths, to understand in what situation how to behave.
When it is possible to stand up for the girl himself or not to be offended, and when it is better to call for help.

Nurture sympathy



Many parents tell their sons that they are future men, and they cannot cry. But I hold a different opinion. If the child cannot tell his parents that he has been hurt or about his pain, then he will never learn to empathize.
The kid will tolerate the pain, understand that close people will not help him, and will begin to realize that others will treat him exactly the same way.
I teach my son to understand the feelings that the affected party is experiencing. If in the courtyard he begins to take away toys from other children, I never shout at him, but I quietly ask: What will you do if someone takes away a scoop and shovel from you? Instant reaction, of course, does not follow.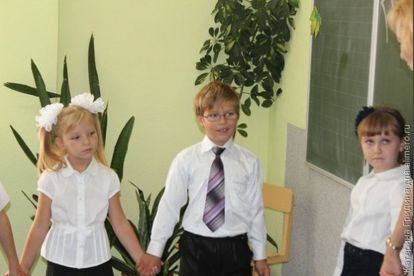 But thanks to the correct approach, by the age of five, my son began to correctly assess his position in the family and among his peers, to show sympathy.
Independence education


The boy needs some courage to oppose more children in order to stand up for the weak. I tried to use the quality that every child has its own independent position.
I tried only to correct a little and direct his independence, so that he understood that in the family they valued him as a person.
For example, some mothers say to children: Look, your friends have gone home, and you and I have to go.
No, I tried to wait until he told me that it was time to leave the site. These were the first signs of independence, which I fixed at any convenient time.