My youngest daughter was born in November, which means that after we came from the hospital, a long winter was waiting for us. The temperature at this time of the year is very low with us, and it's not even every day that we manage to take a walk, especially with a small child, I'm not talking about long walks.
As you know, the best source of vitamin D is the sun, and since we practically did not go outside, the child could have a deficiency of this important element, which would ultimately lead to rickets. Naturally, this worried me, and I tried to explore the issue of preventing such a disease.

What is rickets?
Rickets is a disease most often found in young children. Usually, children with impaired calcium-phosphorus metabolism are exposed to it due to a lack of vitamin D in the body. As a result of rickets, the bone tissues become thinner and softened, and the functioning of the nervous system and internal organs deteriorates.

Signs of rickets
Every mother should know the signs of this disease in order to notice the disorder in time. If the child has become too sweaty, his hair will be wiped out or fall out, and he also behaves restlessly, fearfully, restless, you should consult a doctor about this.

The main measures for the prevention of rickets
The doctor explained to me that the prevention of rickets, depending on the period of its implementation, is divided into antenatal and postnatal.
It turns out that measures to maintain the health of a pregnant woman are called antenatal prophylaxis of rickets, since predations of rickets may occur in an infant still in the womb if his mother leads a wrong lifestyle and does not have the necessary amount of calcium and vitamin D in her diet.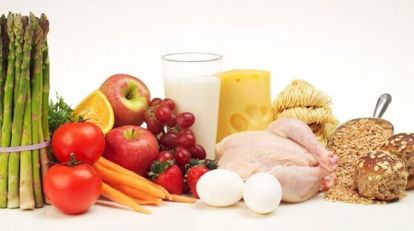 It is for this reason that women who expect to be replenished are recommended daily walks in the fresh air and a full-fledged diet containing fermented milk products, fish, meat, eggs, fresh vegetables and fruits. It is also recommended to take multivitamin preparations and special milk formulas for pregnant women.
Postnatal prophylaxis of rickets refers to activities that provide the newborn baby with a diet that is most suitable for his age. Up to 6 months, breastfeeding is recommended, as calcium and phosphorus from breast milk is absorbed much better than from various mixtures or cow's milk.
The diet of a one-year-old child must contain dairy products, cereals, bread, meat, vegetables, fruits, vegetable and butter, eggs. And for the proper formation of the muscular and skeletal system of a growing organism, massage sessions, daily walks and physical therapy are mandatory.

Vitamin D
On the advice of the doctor, we started taking an aqueous solution of vitamin D as a preventive from birth and did this until summer. I communicate with other mothers and I know that doctors give various recommendations on the number of drops of this drug. We took 2 drops daily, and one mother was told to give her baby 7 drops, although they did not smell any rickets!
Every winter I worry about both my daughters. I really want them to grow up healthy and our harsh weather conditions have no effect on them. I am very glad that March is now on the calendar, and we have gone through another frosty winter.