When my son was born, I thought about how to protect him from various diseases, including the flu. After all, as you know, in babies it proceeds much harder than in adults. Yes, and methods of treatment are suitable for them, not all. I did not want to put my crumb at risk, so I decided to pay particular attention to prevention.
We are told from all sides that breastfeeding is the most beneficial for the baby. I think it is no secret to anyone that the best prophylactic against all diseases for a child is breast milk. Therefore, even before giving birth, I decided that I would breastfeed my baby as much as it would be possible.
From the first days in the maternity hospital, we (mummies) were forced to constantly express milk residues, so that it did not get to breast disease. At home, another problem arose – the slightest worries about the baby led to a sharp decrease in milk. Then I had to finish feeding my son with a mixture and cope with this problem at the same time. She tried not to be nervous, she ate a mixture of walnuts with condensed milk, drank a lot of warm tea.
So we stretched up to 7 months. Then the child flatly refused breast milk, demanding to be fed meat dishes. No matter how tricky I was, we no longer managed to return to breastfeeding.
Also from the first days I tried to pay attention to hardening my son. She arranged for him air baths between changing clothes, as well as after swimming for 5-7 minutes. On bright summer days, the air baths reinforced the sun: she laid a blanket on the sunlit spot and put her son on it.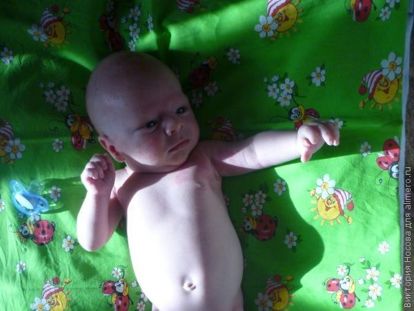 When he grew a little, it became obvious that he was not indifferent to water. Then I decided to use it for my own purposes. Bathing from a small bath was transferred to a large one. We even bought a special swimming circle so that the son could swim on his own. The temperature of the water in the bath was gradually lowered, again for the purpose of hardening. We stopped at 32 degrees. The duration of water procedures, on the contrary, increased.
Of course, not without walks on the street. In the summer, we are daily in the fresh air at least two hours a day. In winter, they came out only on fairly warm days for 10-15 minutes.
Avoiding contact with patients
My son and I rarely visited places where there are clusters of people (even small ones). Even in the store I took the child only in those situations when it was urgently necessary to buy something, and there was no one to leave him with. After all, there are so many people around, and you don't know if they are healthy or not. We only went to the children's clinic, trying to avoid other public places.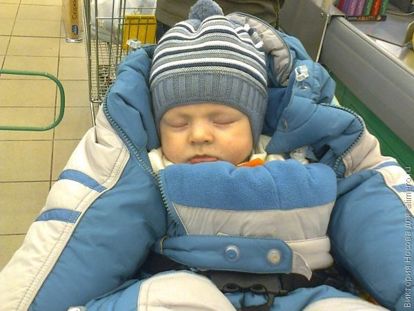 But just as I did not protect my son, when he was 4 months old, the disease came to our house itself – my husband zaprippoval. As our pediatrician says, in 99% of cases daddy bring an infection into the house. Naturally, the husband did not fit the child then, and he moved around the house, covering the lower part of the face with a medical mask.
A local nurse then advised me to wash the baby's spout with sea water three times a day for prophylaxis and to use half a candle Genferon Light for the night. This tool has an immunomodulatory, antibacterial and antiviral effect, thereby reducing the likelihood that the child will become infected. Then we got off with snot and cough.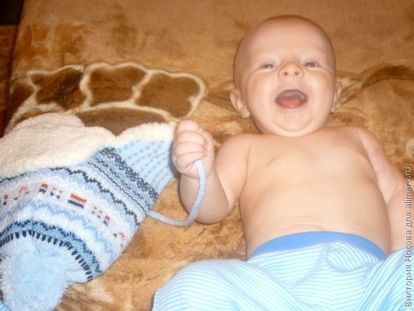 We never had to face the flu (pah-pah). Now his son is already one and a half years old, but I very much hope that this winter will not affect his health either.
And how do you protect your kids from the flu?