The first 6 months after the birth of children, I could not get enough of our breastfeeding – simple, fast, and free! But now it's time to acquaint the child with adult food.
First of all, I bought a bunch of canned purees. We started with vegetables, I took zucchini and broccoli. To say that my daughter did not like – do not say anything. I was upset and panicked. And then she tried mashed herself. Such a disgusting thing!
Then I decided to buy fresh vegetables and mash myself. The only problem was that in March fresh zucchini and broccoli were very difficult to find, but I was saved by sachets of frozen vegetables.
I bought broccoli, washed it well, steamed it and ground it in a blender. It turned out pretty tasty even for me, and my daughter also really liked it!
So we began to eat – I searched in stores and on the market for frozen and fresh vegetables and fruits, cooked and mashed. In the same way I acted with the meat of turkey and chicken, which became our first meat food.
And even cooked cottage cheese yourself. To do this, it is enough to bring any kefir to the boil, and fold the curdled mass onto gauze.
By the way, kefir, which is yogurt, can also be made from milk itself, using Evitalia or Narine sourdough, they are sold in pharmacies.
Only I bought porridges in boxes, my daughter could not eat me cooked, she didn't like them very much. But the son happily ate everything – and my porridge, and mashed potatoes, and also what he managed to pull from his sister's plate.
Why did I cook the food myself?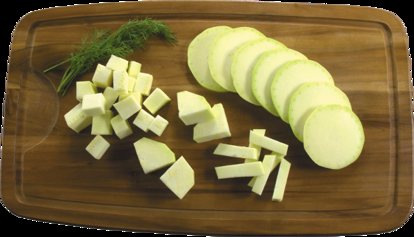 First, it is a tangible savings. A jar of mashed potatoes costs 30 rubles, and in the fall you can buy a whole zucchini for this price, which is enough for 5-6 servings of the same puree.
If your lure begins in the spring – buy vegetables for the future, zucchini and pumpkins do not spoil for a long time, and everything else can be frozen in bags.
Secondly, if you carefully choose vegetables and fruits, especially if you have them from your garden, then you can be sure of mashed potatoes much more than when you buy a canned product.
Thirdly, I just liked it – to cook the first meal for my daughter and son.