My daughter is 6 months old. She has already learned to crawl on her own, and she does it so dexterously that in a couple of minutes she moves from room to kitchen without difficulty. And today I found my daughter for an exciting activity. Sitting in the corner, she was tearing wallpaper off a wall with a satisfied look.
Since three months, my daughter spent a lot of time on the floor. I spread a blanket to her and she enthusiastically rattled rattles, first lying on the back, then on the tummy, and a little later – sitting. Today I realized that it's time to restrict my daughter's freedom.
We have a playpen for our eldest daughter in the garage. For several years I did not even remember him, but today I had to send my husband to look for him. Do not think, I do not feel sorry for a piece of tattered wallpaper 🙂 I am afraid that my daughter may get to the cat, wires, or hit her head on a corner of furniture.
My daughter took a new thing with interest. She looked at the playpen outside for a long time and even played for an hour.
Some of my friends are very negative about the playpen. They believe that moms who put their children in it, limit their freedom and interfere with the full development. By the way, some of them also negatively perceive the stroller and prefer not to carry the little children in the sling.
Playpen – benefit or harm?
Of course, these women are partly right. The kids, who are put in the playpen, really suffer from a lack of freedom. But only if they are in it all part of the day, free from sleep and eating. If the child is in the arena an hour or two a day, I do not see anything wrong with that.
I would love to play with my daughter all day. But the housework has not been canceled. I need to prepare to eat, clean the apartment, iron clothes and perform other household duties. I think that it is much safer for the child to spend this time in the arena than near the ironing board.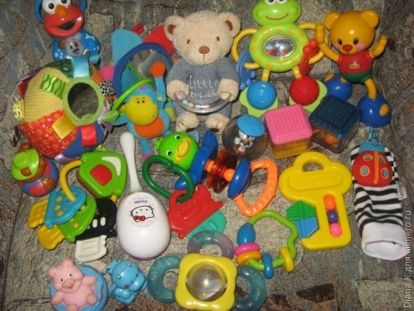 Of course, I would not advise anyone to plant a screaming child in the playpen. In no case should he perceive him as a place for punishment. In the playpen the child should be sent in a good mood.
When my eldest daughter was small, I came up with one trick. For the playpen, I purchased new toys and my daughter did not play outside the playpen. These toys did not have time to bother her, and the daughter always went to the arena in a good mood.
I think the playpen is a very useful thing that ensures the safety of the baby while the mother is busy. What do you think about this?