Most recently, my daughter discovered the sandbox! Now, just leaving the house, they immediately drag me to the playground to dig in the sand. Of course, it is very great when a child is so fascinated by some occupation. However, for me the sandbox is not only joy, but also fear.
I'll stay a little bit selfish and start with myself. Playing in the sand is an opportunity for Mom to take a break for at least 5 minutes. He planted his beloved child in the sandbox, and sat down next to her to follow, help to sculpt the kulichiki. Very good! And for me it is an opportunity to chat with other moms. Only it does not always work – you need to monitor the child constantly.
As for the baby, for her this is a great development of fine motor skills. My daughter likes to look for small pebbles in the sand and collect them in a bucket. Great exercise for fingers. And our development went faster. We now at least began to put everything in a box, and then carefully lay out of it. And before in any.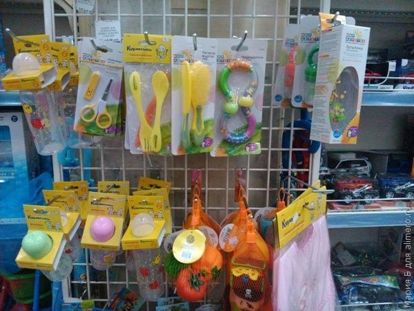 For a daughter, a sandbox is also communication with other guys. She watches them, tries to imitate their elders and begins making acquaintances. And also on her playground, various feelings for others began to appear – mutual aid, pity. So, it was very interesting for me to observe how she felt sorry for the little girl who fell down and cried. In general, at home it does not always appear.
And, of course, a long stay in the fresh air. Now we walk about twice as long, sometimes until dark – the child just can not be torn off from the sand.
Well, about constantly dirty clothes, I will not even talk – it's not scary, wash. I am more afraid of stones, in which we are simply in love. My daughter is constantly trying to try them, and I am very afraid to miss this moment when she pulls the stone into her mouth. Therefore, one has to keep an eye on the child.
More often we find glass in the sand – good people throw. Here you can get hurt very much. Therefore, I am watching what my little one was picking up there.
And we always want to eat sand. And this, of course, is a breeding ground for microbes. And then in the tummy every bjaku treat! Now we constantly wipe our hands with a napkin, wash it thoroughly at home, and regularly pass stool tests. So, just in case.
Just recently, my daughter went quite confidently. Now she likes to run around the sandbox, although it is not always good at it and it falls. So I began to be afraid of the sides, which can knock hard. Itself more than once saw how the children teeth were knocked out. Therefore, we have to rush for daughters, and insure it. But, as they say, it is impossible to control everything.
And there are all sorts of guys – someone climbs to fight, and we are good girls – we don't give up. Yes, and do not understand how so, with his fists on us. Therefore, we often cry from this.
But, despite all the fears, the sandbox, we still will not exchange for anything. This is such a great experience! This is a possibility of motor development. And the rest of the wash, cure! Only need an eye and an eye for the baby!
Momma, do you like to play in the sandbox? How do you spend this pastime? And what else do I need to pay attention to?