Many playgrounds simply amaze me: it seems that those who designed and allowed to enter slides, swings and merry-go-rounds did not even think about child safety for a second. The scope of fantasy is so great that parents then see the playground in nightmares.
I'll tell you about the children's slide, which is located directly near our house. At first glance – bright, beautiful, modern. But if the child climbs on it, then horror begins. First: notice how wide the gaps are between the bars. I, a 25-year-old aunt, easily climb between them. But what can you say about a 2-year-old baby?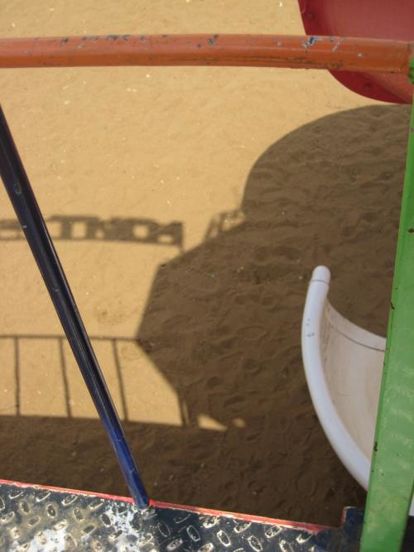 And the next photo shows a square just before going down the hill. Here the gap between the bars is even greater, and in this place there is an accumulation of children, who sit down and push. And the height is more than two meters!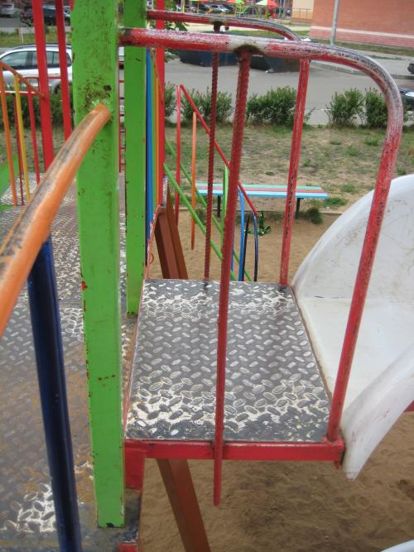 But pay attention – in the middle of the rod, welded by activists, for which many thanks to them! But there were no such activists on the next site with a similar slide … And the designs there are more terrible – with protruding iron rods and a rope with a metal tip, with which children regularly break faces to each other.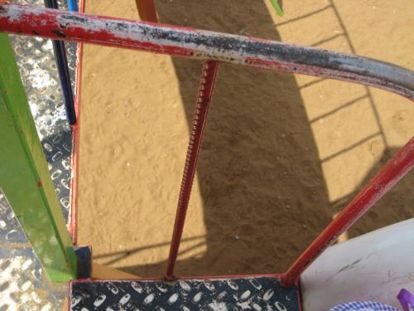 Further, that amazes me the most. From the middle of the slide in both directions there are descents, like bridges – naturally, children involuntarily run up to them, but there are no restrictive sides there! Breakage Here parents show the top of sportsmanship, running from one hole to another.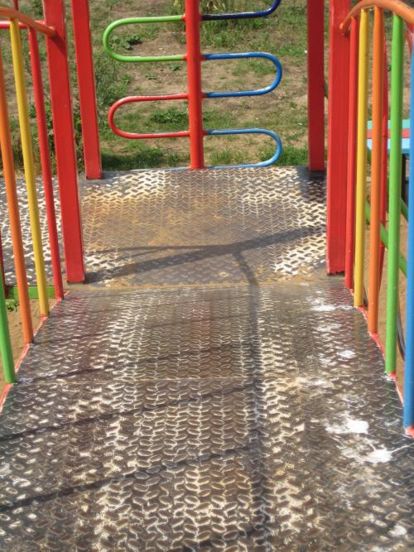 Some mothers cooperate: one insures the children at the top, on the hill, the other stands near the cliff, and the third accepts moving children. But is it a walk? When danger lurks on every square centimeter.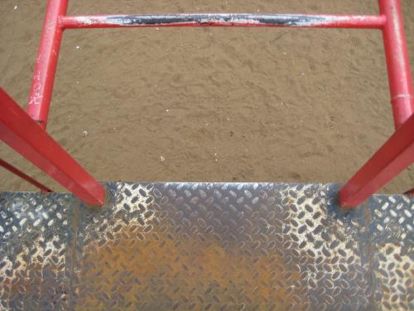 This also applies to many swings. Sorry, but everything is done on snot! Here are more merry-go-rounds: first, while sitting on an animal, the child has to hold on to its ears. And if we consider that this design has become loose quickly – the seat leans to the right, then to the left, and it is almost impossible to hold onto the flat wooden ears of an animal.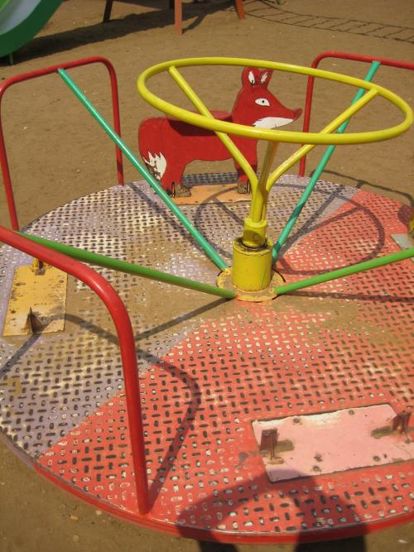 So, moms run alongside swirling children – well, of course, because free fitness complete with nervous shakes is absolutely necessary for moms! And they constantly break – you see the result in the photo – protruding sharp glands and splinters from battered wooden horses.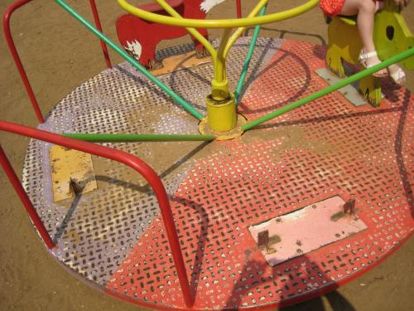 So one wonders, who loves our children so much, what designs such playgrounds? Why are they let into operation and repaired once a year at best? It seems that all those who do this, their children did not even have a trace …