With the birth of children, many parents go underground, disappearing from a familiar company for several years, if not forever. Is it possible to have fun with your friends if there is no one to leave a small child with?
Not all companies.
May be suitable to relax with your child. If your friends prefer to have fun in a club or in a bar, they love noisy parties with alcohol that flows like a river – you know that this is not the best place for a child.
Many people will be happy to spend the evening at your home. Napimer, for an exciting board game. Do you think you will have to take care of the child all evening while everyone is playing? Of course, if the baby is naughty, then except for mom or dad no one here can help. But many people are exactly ready to play with a child for ten to fifteen minutes, until, for example, a turn in the game reaches them.
Of course, my guests also had to leave early when they saw that my child was not in a good mood and was ready to cry all evening. But they are adults and understood me. But other home meetings were much better. One of my friends really loved my son and is ready to play with him at least the whole evening.
Meeting in nature
I like forest walks. You can invite friends or relatives to the nearest forest area to fry meat on the fire and have a picnic, or just walk. Despite the lack of asphalt tracks, my stroller drove perfectly on the road.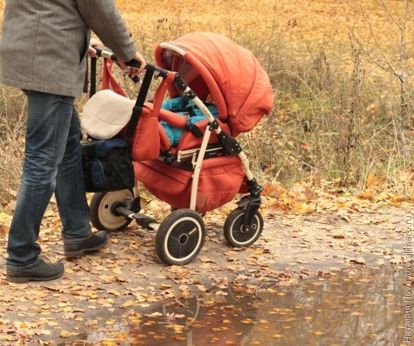 However, when autumn began, it turned out that the dry leaves under the wheels rustle and prevent the baby from sleeping. Because of this, he was capricious for quite a while before he fell asleep, but afterwards he slept well in the fresh air.
Cafe and Restaurant
The only condition is a separate hall where the banquet and understanding from its participants is held. If you go on a birthday to a relative – be careful, the child may be caught. No, I quite seriously – from one of these holidays, we literally had to flee from lisping grandmothers and aunts.
If you really want to go, but the child in the restaurant is not at all appropriate – you can come for a couple of hours with a stroller and take a walk on the street in turn. I think surely one of your friends will agree to take a walk with the baby while you are inside.
Of course, if you have someone to leave the child at home, or there is someone who agrees to take a walk with the baby while you relax, ask for it, rather than take the little one with you.
But for some, the only reason not to go anywhere is a condemnation from those around them: Where did this chicken come to a child? I would sit at home !. This can be heard even in the park at a picnic! But life should not be closed on the four walls, just because many believe that this is the way it should be.