Sleep – the most important need of the body, especially children. Therefore, it is very important to ensure that your baby is sleeping enough and at the same time breathing in fresh clean air.
Fresh air acts on the child as a magical elixir of growth – strengthens his health, calms the nervous system, nourishes the actively developing brain with oxygen.
On the nose of the summer, and the more the child will sleep on the street – the better!
In the warm season, you can start walking with the newborn from the very first days after discharge from the maternity hospital, in the cold – wait a bit and start street walks from the second week. Prior to this, you can do a short walk on the balcony to prepare the child's body.
I did just that – the first daughter was born in the summer and we began to walk almost immediately after discharge, and the second daughter was an autumn child, at first I carried her to the balcony for 10-20 minutes, and then we switched to longer street walks.
In general, the balcony rescued me very much! I always had a second stroller there and the children slept there, despite the frosts, snowfalls, rains and blizzards. We slept for 4 hours – a sweet dream, and at that time I had time to do both household chores and study and to have some rest.
In the spring and summer, we often went to the park on shish kebabs with friends and always took the children with us, covered the strollers with mosquito nets and, in the lap of nature, the little ones also slept sweetly! Good for us and them 🙂
When they went to visit relatives in the village, they took a folding bed-playpen, and also put them to sleep on the street under the mosquito net, so that flies and mosquitoes would not interfere with sweet children's sleep!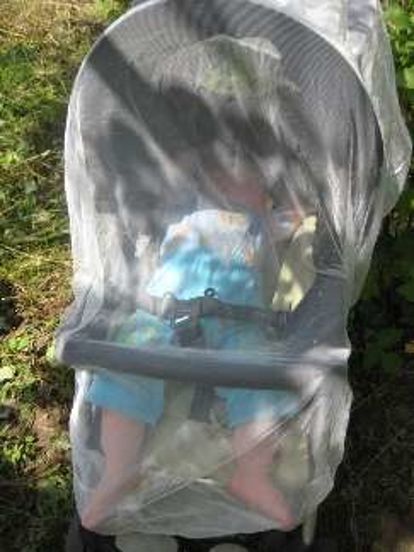 Now the girls have grown up and you can't put them to sleep in a stroller, but we also continue to walk in nature, but now in hot weather (and last summer we did it well) we take a folding house and a pair of blankets – running around, playing enough, nakupavshis girls easily fall asleep there .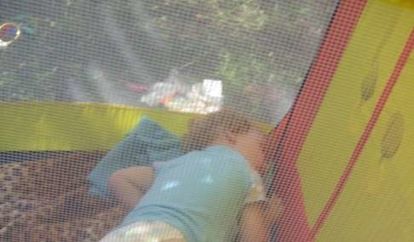 I believe that you need to use every opportunity and give children breath of fresh air!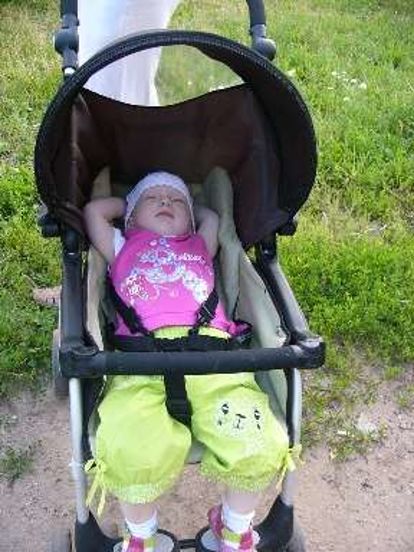 Get out on nature, in the forest, in the park and not afraid to put children to sleep on the street.
Houses in a cot are comfortable, but dust and dry air do not compensate for the children of such oxygen important for their development!