To be honest, sometimes the attitude of our doctors amazes me. Then every month up to 1 year we with the child had to regularly undergo all kinds of medics in accordance with the plan for visiting specialists in our country. That they are frankly surprised when we independently come to an ordinary preventive visit.
I mean such a doctor as a pediatric gynecologist. And this was far from an isolated incident in our life with daughters. Somehow it is not accepted, it turns out, just to check the little girls at gynecologists. And this is very strange and amazing!
The little girl is the future mom
I think any mother will agree that the happiness of any woman lies in motherhood. And I want my daughter to experience this feeling in the future so that she will not have any problems due to my fault.
Even in the hospital, we were told by doctors that it is very important to properly observe the intimate hygiene of the baby. This is to wash away after every toilet from front to back, and to change diapers every three hours and after the trip in large, and to give the opportunity to take air baths. I think every girl mommy, and not only that, follows these rules.
I had one friend who terribly loved to chat on the phone. Well, her daughter at that time was left to herself. As a result, having gone off in a big way during the games, the baby could have been in a dirty diaper for half an hour, because your mother, you see, was talking to a friend. And this was not an isolated case. As a result, the girl fell ill with acute vulvitis.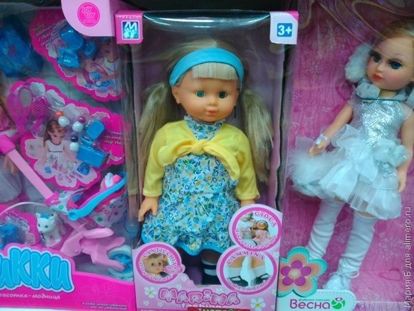 The child was capricious, he could not normally go to the toilet. Then the temperature rose, increased due to inflammation of the lymph nodes. The girl began to eat badly, sleep badly. And it lasted more than one day. Mom did not suspect that the problem was in intimate areas, but blamed it on her teeth.
Oh, and scolded the doctor my friend! The daughter had to be stuffed with antibiotics, because the process was already very advanced. But now my friend is more responsible for her daughters. It is a pity that she learned this lesson after her torments and torments of her baby!
Our experience visiting a gynecologist
I decided for myself that I would take my baby to the pediatric gynecologist at least once a year. For the first time, it was important for me to get the right recommendations for caring for my daughters. Well, make sure that all is well.
When we entered the office, the doctor asked me maliciously – well, mother, brought such a baby to vulvitis! And it was wanted to tell me the first number. And there was no limit to her surprise when I said that we just came to check out – no problem and no complaints.
I wrote off this attitude on the fact that in ordinary clinics it was somehow not very common to see doctors for no apparent reason and distract them for nothing. And after a year we decided to go with the baby for a visit to a private clinic. I was very worried that we might have synechiae – because we are at risk as girls with allergies.
And the situation repeated. The pediatric gynecologist was surprised that we just came to check. And when we went further to the neurologist in the same clinic, and she saw that we were going from the gynecologist, she slyly smiled, they say, I am a bad mother and brought my daughter to vulvitis.
Here we have such a strange attitude towards preventive visits to pediatric gynecologists. But everything is laid from early childhood. I do not want to harm my baby and ruin her life in the future. After all, we, mommies, visit the same gynecologist twice a year. I believe that from childhood you need to teach a girl to this.
Mommies, how do you feel about preventive visits to the pediatric gynecologist?