Oh, and our trouble happened. Kostya tore up your Stasik's book, – the upset teacher met me.
I just sighed, because this has already suffered the third book in a year.
My son loves to read fairy tales. Well, how to read? Pictures looks and comments on everything that I saw. And I am glad to try – I allocate money from almost every salary to a new book. Basically, I choose hardcover editions with many vivid illustrations. For example, a selection of Disney cartoons.
Acquaintance of my children with books
I began to give my daughter books from almost 3 years old. My son and that before, although many friends mommy said it was too early. They assured me: At this age, the children absolutely do not understand the purpose of the books. They will crumple, tear and drag them into the mouth. And there, you see, it will become a habit, and all the books will be torn and painted.
I was not afraid to take a chance. For the first time, after reading one short fairy tale, I allowed the tiny one to look at the pictures, turn over 2-3 pages. She herself sat side by side and told what was there so interesting drawn. The next time she repeated the same thing, but she sat a little further, and then began to leave the room for a while.
Of course, I told my kids how to take care of the little books, praised them for their accuracy and taught them to put the books in place in the closet. Sometimes I noticed that both my daughter and son want to somehow get rid of negative characters, give them free rein and pencils, they would have painted the villains. I came up with a fairly simple way out – I bought coloring on the topic and allowed the kids to throw out their fantasies on paper.
Returning to Kostik
I really didn't want to forbid my son to carry books to kindergarten, but I also didn't like to give them to be torn apart. Once I noticed that Kostya was walking with his mother in the yard, I dressed my fidget, took the injured books (and all that was needed for their restoration), and went to them on the street.
Do you think I went to swear and demand damages? Bad you know me. I really wanted to know why the boy did this to books, maybe I can teach him to treat them carefully.
It turned out that Kostik simply did not like the evil wolves, the huge boa and the grinning tiger. So he tore their images, so as not to be afraid of them.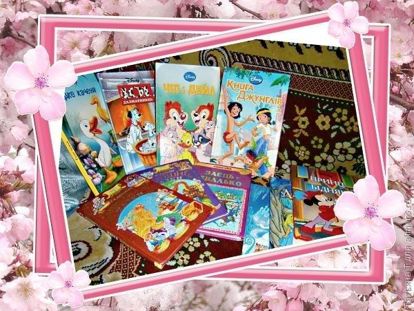 Then I told him that the little book was very painful, and offered to help me treat them. And as a reward for helping, he gave him a coloring and suggested that evil characters simply draw.
Half a year has already passed, my Stas carries books to kindergarten every day, and Kostya with pleasure looks at them in pictures, and, very carefully. So it happened – and the kids are cheerful, and the books are whole.
Do your children spoil the books or treat them with care?