Once I asked my friend mommy – how are you doing with your baby? She looked at me and proudly replied that he was engaged in himself. I tried to clarify how this happens.
It turned out that she leaves him in the arena with a bunch of toys, turns on a cartoon and leaves to go about her business. And so every day. Moreover, she speaks about it with undisguised pleasure.
The boy is already 2 years old. He doesn't talk in general, and does not even try, does not go on contact, sits with himself and plays. Is it good? Yes, mommy has complete freedom of action. Only personally, I do not see anything good. The boy does not develop.
But they say that all the foundations are laid in a child under the age of 3 years. Therefore, I believe that this precious time should not be missed, and you need to deal with and study with your child again.
I am neither a teacher, nor a psychologist, nor an experienced mother. I didn't know either, how to deal with the child so that it would benefit him. Of course, I have searched through a lot of literature, but developmental classes for little ones helped me.
We went there once with daughters, I spied on the basic technology and began to use them in our home. We don't go to joint classes at the moment – the daughter there does everything, but is not engaged. And at home, she somehow more familiar.
So, I present to you our home development plan, which consists of physical development, developmental activities and activities aimed at motor skills.
It is very important from the very early childhood to engage in exercises with the child. At home, we include funny children's songs and begin the lesson. Here are our options: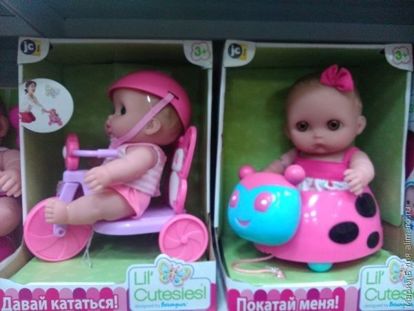 one. Fitball exercise. Even just jumping on a big ball will go to child's proc.
2 Running with obstacles. We spread a bunch of pillows on the floor and run between them with our daughter.
3 Climbing, Crawling. Here we use the sofa, on which we climb and slazim. And you can lean against the sofa ironing board and crawl on it to the top, and then go down.
Well, you can just dance to a fun music, forcing the child to squat, clap, spin. Fun, perky and great benefit!
I will not even tell you how important the development of motor skills is for kids. For them, this is the basis of the basics. It is thanks to good motor skills, children begin to speak earlier and better.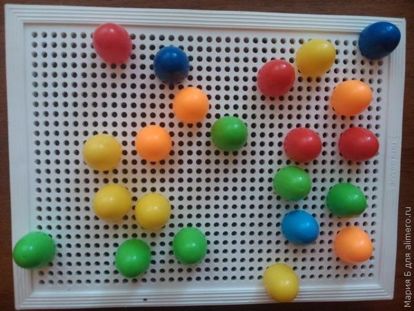 It is not necessary to buy numerous toys for this. It is possible to get by with the means that are always at home at hand. We chose the following variations for ourselves:
one. Shifting pasta from a cup to a cup, especially amuses children, if the cups are metal and they jingle when they throw macaroni.
2 RVEM, mneem paper. Well, here you can not feed any baby with bread, give something to break. Do not deprive them of such joy – it is very useful.
3 Putting together a mosaic.
four. We work with a cord, dragging it into different holes.
five. Spin and twist the caps with different bottles. My daughter's any caps cause wild delight.
In fact, the variations are just a mass!
The task of developing activities is to teach a child to distinguish objects by size, color, appearance, identify body parts, and determine animals by sound. To do this, we also almost always use what we have in our homes.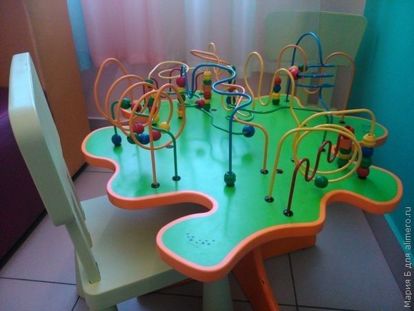 – to study the parts of the body go to toys as a visual aid. Fun and helpful;
– to study various subjects and we have numerous cards. And just during a tour of the apartment, while walking, I tell the child everything that surrounds us;
– to study the colors we use wax pencils;
– for understanding concepts more and less by the arm goes all around;
– to study geometric shapes from a jar for baby food, we made sorter
In fact, you can list indefinitely. It is just worth telling your baby everything that is around you – well, what is a non-developing occupation for you!
See how everything is available! You do not even need to spend money on numerous educational toys – everything in the house can go into action.
Just watch your babies, please. Until now, with a pain in my heart, I recall the recent history that has thundered in the media. The child during developmental activities in a special center choked with small details and he was not saved. After that I even studied first-aid methods in such situations. Be carefull!
Mommies, how do you deal with your kids at home?