Finally, my daughter and I waited for the heat and decided to go to the country with the family! Here is where the babies are happy – the whole day in the fresh air! But we had never left so far from home, so I began to prepare in advance for our summer holiday. It turns out that there is so much to be foreseen in order for the rest to be comfortable! Our car was almost completely crammed with things baby! But we rested on glory, and today I want to share what preparations we were waiting for.
Holiday home preparation
After the summer, the most important and time consuming process was cleaning the house. And here we approached this issue very responsibly, because mice are known to be carriers of very dangerous diseases. Thank God, our grandmother took it upon herself. She lavished special means all the floors, surfaces. I changed all the bedding and, of course, thoroughly aired the house. Therefore, we came to an already clean room and were not afraid to pick up some nastiness.
Our dad brought a playpen so that he could leave his daughter for at least a few minutes. Well, we didn't install the crib yet, because the baby is still sleeping with me.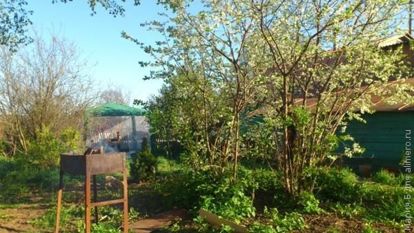 Baby clothes and toys
Well, here I scored for all occasions! In May, the weather is still very unstable, so we took both warm clothes and lightweight sets for warm days. Of course, of all the variety, we donned only a third of things, but then I was calm and ready for any changes in the weather. The main thing – do not forget about hats: warm – in the evening, and light – on hot days, so that the head is not baked.
We also took a favorite toys daughter. But they were useful to us only on the road – we constantly walked in the country and she didn't even remember her toys.
Hygiene products and medicines
Here, too, quite a capacious bag. We do not have a shop in the country, so we had to take diapers, wet wipes, cream for diaper rash and Aqua-Maris drops to clean the spout.
I took remedies for fever and pain Nurofen for children, candles for viral infection Viferon, anti-allergic drops Zyrtek and our beloved Espumizan from the tummy. Given that my daughter does not drink water in any way, and it's hot outside, I took Plantex. I do not know why, but all the kids love him very much! That's how we still solve the problem of drinking.
Thank God, in our first visit the season of annoying mosquitoes and flies has not started yet, but I was prudent and took Fenistil gel just in case – it relieves skin itchiness quite well.
We are already on mixed feeding, so I also took all our food with me – purees, porridge, a mixture – all that we eat at home. We also had to carry water with us, because children quickly enough, with constipation, react to changes in water. But here everything went well, the water was dear, so we went to the toilet as if by the hour.
These are all the basic things that we needed on vacation. It seems that the list is not large, but the trunks turned out to be more than enough! To our great joy, we did not use medications, and we didn't have time to wear our clothes. But this is not the main thing! The main thing is that we had everything necessary for every occasion of life, and this gives confidence and calm.
My daughter was delighted with our trip, and we walked with her all day. Oh, and how we slept – a dream! I hope that the experience of our first summer outing will help you to successfully start your summer season.