I breastfeed my son from birth. It is believed that children who are breastfed are less sick than artificials.
My son has never been ill until 9 months, although there were both in the clinic, and in the store, and in crowded places where it would be possible to pick up the virus. Apparently, mother's milk strengthens the baby's immunity well.
In 5 months, we introduced lure – mashed potatoes and porridge. Every month, the baby asks for breast less and less. It turns out that fewer nutrients enter his body. Accordingly, the immunity becomes more vulnerable. But I did not even think about it until I ran into my son's first cold.
The next day, after visiting the hypermarket for many hours, I noticed that my boy's forehead was warmer than usual. The temperature was low – 37.4. For me this is the first time, so I sounded the alarm and called my mom-pediatrician. After inspection, she found that her throat was red, with rashes. Appointed only antipyretic.
For three days, the temperature kept at around 39. Every 3 hours, I knocked it down with the prescribed medication. The kid was sluggish, ate little, was capricious and constantly wanted to sleep. On the fourth day everything went away, and, thank God, there were no complications: neither a cold, nor a cough.
The first experience of a serious cold
Frankly, it was difficult during this period. About a month after this incident, the child caught a cold again. At first, I didn't even understand what happened to him – he was sluggish, his forehead a little warmer than usual, I didn't even notice right away. But then the temperature rose to 38. It seemed to me that teeth were being cut, as they really could be seen through the gums, and the throat was of normal color.
But I was alarmed by the fact that at night my son was coughing, as if choking on saliva. I thought that when teething – abundant salivation, so at night he chokes. But each time the cough increased, and I realized that it was a cold. Oh, and I had to hard, it did not last 3 days, like last time, but more than a week!
Now the child was suffering not from a high temperature, we quickly got rid of it, but a runny nose and a terrible cough. For the first crumb, a stuffy nose and a chest-coughing cough. He constantly cried, was afraid of his condition: he was afraid to cough once more and did not know how to breathe through his mouth during a cold. But after a couple of days he got used to it.
Mom prescribed a bunch of drugs: from dry cough, then from wet, drops in the nose of two kinds, etc. My son refused to drink it all, because the syrup soup really didn't taste much, although it was very good for kids. I constantly did massage of the chest and back, so that the phlegm receded, but the baby didn't want to cough.
It was necessary to stimulate cough, turn the child upside down. Blowing such a nose does not know how, so I bought an aspirator for the nose to help get rid of snot. And these are such tantrums, 10 times a day. At night, my son coughing, waking up, crying, did not take the chest, because the nose was stuffed up. Here is the test.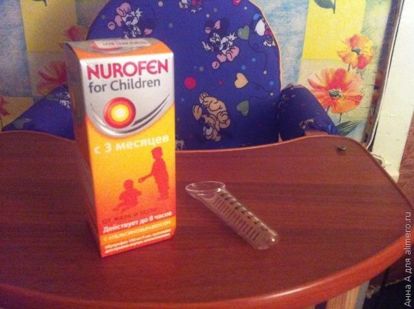 After this incident, I no longer go to crowded places, dress the child warmly, do not turn on the air conditioning in the car, and do not open the windows. I'm afraid of relapse. It's really scary and dangerous – to watch how your crumb suffers, not knowing what all this will pour out. Just pray every day: if only everything was okay and it was over soon!
Do you remember the first cold of your child?