I started to work with my son early from a tender age. Under the influence of the book, Masaru Ibuka. After three, it was too late (I recommend reading at leisure) I began to buy various educational toys, manuals, books, games. Since children under 3 years old literally absorb any information, I tried to create a favorable atmosphere for learning.
For myself, made a schedule, how and what we will do. Approximate class schedule looked like this:
– development of fine motor skills
– cognitive lessons
– outdoor games
– musical pause
Now I'll dwell on each item.
The development of fine motor skills


Who does not know, fine motor skills is a movement of the fingers, the development of which contributes to the development of speech, motor and visual memory, attention, coordination, thinking.
There are many classes and finger games for children's motor skills. We did the following:
– modeling from plasticine, clay and salt dough
– drawing fingers with paints
– sorting from the total mass of chestnuts, acorns, apricot kernels, walnuts
– applications (good, there are special books with various pictures)
– games with lacing (sold books with lacing, develops not only motor skills, but also logic, thinking)
– games with the designer (son's favorite activity)
– finger games (usually played in transport, in the queue and when the child is bored)
– drawing, coloring
– crafts (mainly from natural material)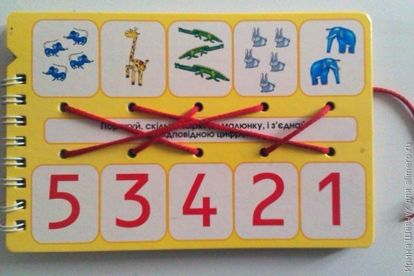 Cognitive lessons


Knowledge of the world around us is the main task of the child. I tried to explain to my son everything that surrounds him. My assistants in this are:
– children's presentations (the topic picked up at its discretion)
– books (visual aid about the world in pictures)
– educational cartoons and computer games
– Documentary films (my son really liked the series of films about animals. Your cheerful friends are animals).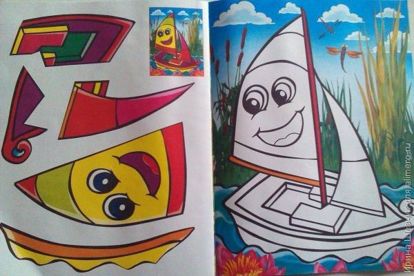 Outdoor games


Energy needs to be put somewhere, so we often played hide and seek, caught up, kicked the ball, jumped, jumped. As a rule, all this happened on the street, where there is plenty of room to frolic.
Musical pause


I turned on the music (classics) before dinner, it calms and helps to sleep. In addition to the classics, they listened to children's songs, sang karaoke and studied musical instruments. In general, my son loves to dance. As soon as he hears a funny melody, he immediately starts dancing.
I alternated our classes and picked up my son's mood. The duration of each depended on the mood and fatigue of the child. We had this schedule from about 1 year to 3.5 years, until we went to kindergarten.
How do you deal with your children? Making an approximate class schedule?