I thought for a long time how to call this topic. It focuses on the relationship with her husband's parents and clothes for my child, for my daughter, my princess. For a long time I could not find the right word in order to give a precise definition of these clothes.
Otrepya – dilapidated, battered, shabby clothes (D. N. Ushakov Big Dictionary of Modern Russian). This word seems to me the most accurate. Unless I would add – unfashionable.
What does new mean?

I read that different people can put different meanings in the same words. So, if you ask to draw a house, then someone will draw a country terem, someone has a high-rise building, and someone has a hut on chicken legs.
This is how it is with me: for me, new clothes are the ones that you just bought at the store and no one ever put them on.
What does the new clothes mean for my mother-in-law, it is clear from one of her phrases: I have a new suit of Vladik (my husband), I only wore him two times on him in the hospital for weighing.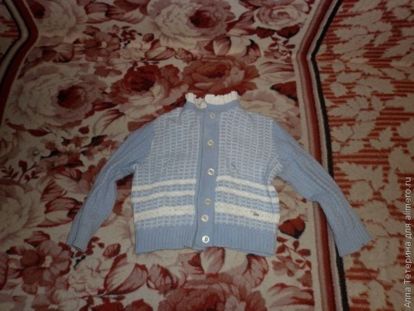 I can not understand how the suit can be new, if it was already worn (even if only twice) and if he had been feeding the moth in her closet for thirty years?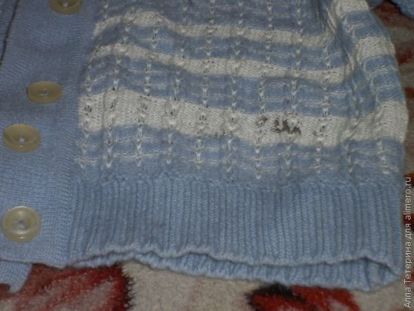 And all would be nothing if not a few but.
Lola from grandma Alla

My parents were very happy that they would become grandfather and grandmother. The desire to give the granddaughter all the best just went off scale. My parents bought a pram, cot, bed, bath, towel, diapers, clothes, rattles, and even a pacifier.
Her husband's parents did not consider it necessary, even when they came for the first time to see her granddaughter, to buy something for her. I never focused on this and did not say anything about this to my husband. As they say, God is their judge. But this situation seemed to hurt her husband.
And now, a few months after giving birth, a miracle happened – the mother-in-law (grandmother Alla) handed over to her granddaughter the sliders – Made in the USSR – with laces and buttons that had turned yellow from time to time.
At first, I thought that I would make a scandal for my husband: How could you think that I would put this on a child? But when she saw how happy he was: Mom Loya handed over to our manipusenka, she did not dare.
Until the morning I twisted, not falling, thinking as much as possible, so treat granddaughter. In the morning I called my friend Tanya, whom I consider to be an intelligent woman, and asked for advice on what to do.
She advised not to get upset, to hide the sliders away, not to show your discontent to anyone (you still can't change your husband's parents), and when the child grows up, put these sliders on rags – wash them well.
Gift bag and car with flasher

Only I began to forget the sliders, grandmother Alla handed over a whole package of new things for her granddaughter, even more beautiful than the sliders (see photo).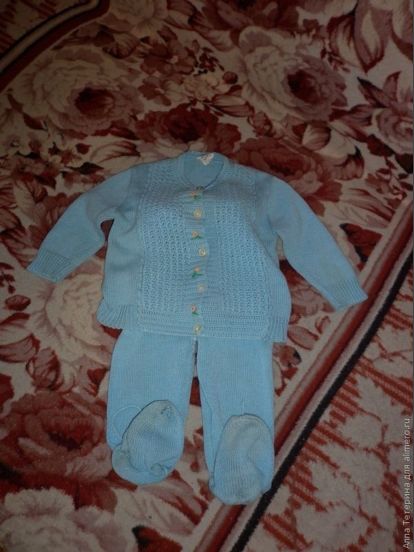 As for me, in such a begging only. I'm sure they will serve well.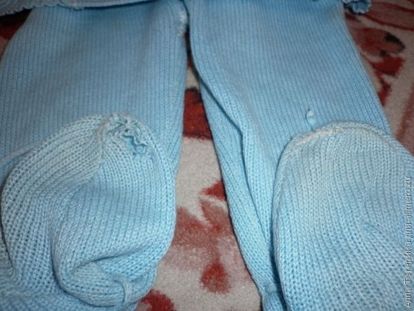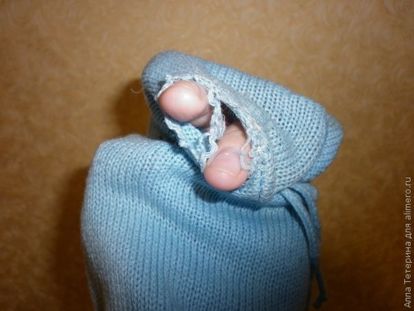 And the father-in-law, Vitya's grandfather, promised his granddaughter: Here you will grow up a little, and we will give Papa a car with a flashing light, on which he rode as a child. Imagine this miracle of the Soviet automobile industry.
For some reason, I bought myself a new car, not a prehistoric Zaporozhets, but my granddaughter was going to give a boy of junk thirty years ago. The girl does not need a flasher, but you need a fashionable pink machine and in straziki.
I think grandfather and grandmother should pamper their grandchildren, and not just trash them. Here, the granddaughter of the 25th Barbie wants, mom will say – no! – and the grandmother will buy, because then she and the grandmother.
What to do, how should I be?

I am opposed to dressing my baby in used things. I have hands, legs and, most importantly, a head on the spot, so I can earn new clothes for her.
I don't like to lie and don't want to invent reasons why I don't put gifts on my grandmother's daughter.
I hate trash and don't want to save things in the closet that I don't wear even at gunpoint.
I do not want to offend my mother-in-law by showing my attitude to her gifts. After all, for me this is rubbish, and for her these are the things of her child. Who knows how in thirty years time I will be related to the first booties of my daughter?
I do not want to insult my husband, once again drawing attention to the fact that his parents do not buy anything to his granddaughter.
This is such a vicious circle, it turns out: I'm silent – I feel uncomfortable because the apartment turns into a junk warehouse, and I have to lie, why my daughter doesn't wear this junk; I will say – I will feel uncomfortable with the fact that I made a negative in my relationship with my husband and his parents.
Dear readers, what would you have done: would you be silent or would you say? Waiting for comments and advice from wise women.