I recall with a shudder about how twice in childhood I suffered from otitis media. I wrote in previous topics that I was a sickly child with low immunity. Otitis was the worst disease for me.
First case
In my childhood I was engaged in tourism and mountaineering, and during the summer holidays we always went hiking or stayed in tents near Kiev, lived there for 2 weeks and prepared for the upcoming competitions.
My brother left with the whole group, and my dad brought back a week later, because it was necessary to remove the stitches from a finger on his hand. Because of this finger, I could not swim normally in the river, he was constantly sick in the water, and when I got to the depth, I came back along the bottom. In general, I often had to be under water and wet my ears.
Back we sailed on the boat on the river to Kiev as a group. We were all given one cabin. In the morning I was not well and my ear ached, and on the ship it became absolutely bad. At the beginning of the pain, I cried, hiding on the prow of the ship, but my brother found me and took me to the cabin.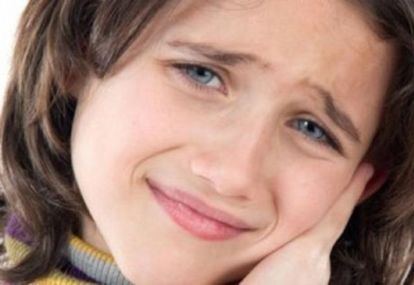 There were shelves, like in a train, and they put me upstairs, but after a while I was even worse. They all told the captain of the ship and he put pressure on him to swim faster, though to some settlement.
They found a doctor on the ship, they wiped me with vinegar, gave me antipyretic, and my temperature was already 41 degrees and my eyes rolled.
The ship was urgently moored near Kiev in the town of Ukrainka, I was carried out in my arms with convulsions, and the trainer, with his arms outstretched in the middle of the road, stopped the car. So they drove me to the hospital, they shoveled me, did tests and diagnosed otitis media.
They did not want to leave me there and sent me to Kiev, good, in that city the coach had acquaintances and they brought me quickly by car. Mom after such a story almost turned gray. She called an ambulance and I was treated in a hospital for two weeks.
Case two
Exactly one year later I went to the Crimea to a children's camp. There were various competitions. I participated in many, but the last was swimming. I won it, and in the evening I already roared in the room again with ear pain.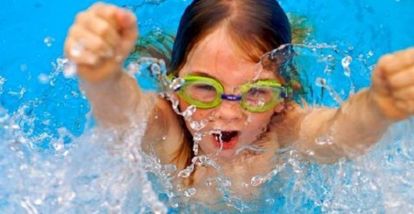 After I told the counselor about the past experience and the fight against this disease, they did not wait and were immediately taken to the hospital. There they looked and stated – purulent otitis media of the middle ear (even better!) And added that if I arrived in a couple of days, I could already have meningitis, and otitis would become chronic.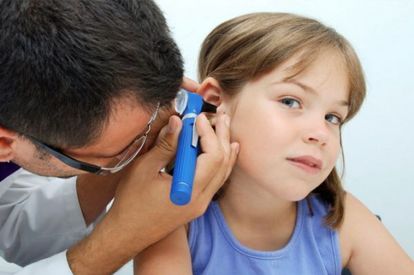 So I spent half the rest in the room. Already arrived home healthy, but not rested.
Now diving for me is a taboo. It was very terrible and this disease turned out to be terrible. With such pain in the ears and head, from which I wanted to howl and flattery on the wall. It was easier for me to survive the bout than the pain.
My recommendations
Drops to drip are risky, they can only be prescribed by a doctor, different droplets differ in composition, some are antibiotics and need to be chosen specifically for each child. For otitis, antibiotics are indispensable, but only a doctor can prescribe the right one.
The very first thing to do is to urgently consult a doctor or call an ambulance, because otitis is not a joke, and complications can lead to meningitis or even worse. If the temperature is high, then before the arrival of the doctors it is necessary to give febrifugal and nose nose with any vasoconstrictor drops.
Be sure, as with almost any disease, you need plenty of drink. But wash your hair and bathe in the bathroom can not be until the final recovery.
There are folk methods, camphor oil, drops to warm the ear, but this is a stick of two ends, the children's body can react ambiguously and it will only get worse.
Health to you and your children!