A week ago, my husband and I bought a new baby piano for our son. And on my way home, I suddenly wondered why we chose this particular toy rather than some other one. After all, a lot of toys, and they are all diverse. Why precisely musical?
Music in the life of a child
Then I consciously decided to analyze how the music affects our baby, and what role it plays in its upbringing. After all, if music can change my mood, then what to say about a small child.
My son spends most of the day with music. Basically, I sing to him myself or turn on the children's songs. Less often, my choice is classical music or another, suitable for a child. The main principle on which I rely is that it is easy, fun, calm, and like the baby.
Music develops the child, affects his activity. She is able to calm the baby as well as to encourage him to take action. The child remembers his favorite tunes and even tries to reproduce them in his own language. This means that it also has a positive effect on the development of memory and attention.
How it all began
Familiarity with the music of my child happened long before his birth. Even during pregnancy, I sang songs to him. This was especially relevant in the evening. Often, I came home from work, wound up and felt that the kid was also acting too actively. Then I started to sing a favorite song or its motive, and I felt much better.
The kid always calmed down at such moments and calmed down. But then it seemed to me that he just felt my condition. I calmed down – he calmed down. But now it seems to me that my tunes also had a significant effect on his condition.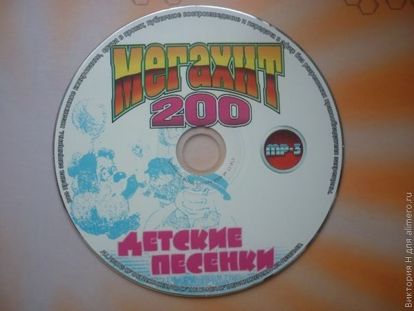 The first songs that the son heard after birth were lullabies. My husband and I sang them ourselves. I preferred to perform popular songs about tired toys and polar bears. The husband also composed lullabies on the go. I don't know if their baby understood them, but they made me feel good.
Such songs soothed the child and helped him fall asleep. A little later, this function was also performed by the children's mobile, installed above the child's bed. The melodies in him were calm and gentle, and that was how they conquered the baby.
Gradually, I turn on the baby all new and new songs. He listens to songs from cartoons, watches children's videos. He also liked songs in foreign languages. Apparently, he understands them as well as Russian speakers. By the way, it was for them that he first began to actively dance.
My son has quite a lot of musical toys. In infancy, he had fun with rattles, which we later gave to a younger relative. Now he has several cars and motorcycles driving with music, a dog-robot, singing songs, and soft musical toys.
The new piano has become a special toy for the child. After all, he could feel himself a musician, pressing his fingers on the buttons and singing his songs. Now we have a melodic and fun. And I am glad that the new toy not only appeals to the baby, but also brings benefits.