Earlier, when I was not yet married, I explained the bad behavior of other people's children with the defects of my parents. Now that I have a son, I have a completely different opinion. Now I understand that this is just a manifestation of their individuality.
Character with a diaper
And manifestations of this character begin from the very first days. Already in the hospital, I saw how the daughter of my roommate, as soon as her mother had milk, immediately became calm and silent. When I got milk, I decided that I could sleep at night for three hours at night, but I was glad early. The child apparently tried and decided that he needed it always, constantly and on demand.
And here we began the epic, as soon as he woke up, he began to cry. No, he did not hurt anything, he just had to be near his mother, he immediately calmed down and looked at me in my arms. I felt sorry for him and I never refused to let him caress, always picked up.
Then, already at home, we began to go for walks, and on walks he immediately fell asleep, as it was cold. But as soon as he woke up, a scream immediately began. Just take it in hand – it did not help already, he needed milk and a point. And all the same, that we were in the park for 500 meters from the house, and it doesn't give a damn about frost and snow outside, serve milk and that's it.
Then I justified it by saying that the child was just hungry, and therefore she cries. I ran headlong home, the cries of the child spread throughout the entrance, pushed the carriage and already all wet from running and nerves ran home, quickly undressed him, undressed herself and fed.
Character in one year old baby

But now, as time went on, my son grew up, he moved from a lying position to a crawling, and then to a erect one. I somehow did not analyze his reactions, his behavior in certain situations. I thought that all the kids are like that. Frolic, crawl and walk where they want. They study the world, and I did not interfere with it at all. But when he offered him to study something together, he did not always react.
For example, he liked to look at a book. But, if I offered to consider a flower on the street or a bird, it seemed to be completely indifferent. When other children were digging in the sandbox, he preferred to walk and explore the entire area of ​​the site. My attempts to seat him with other children reacted negatively.
And then a friend came to visit me with her daughter, who was 1 month older than my son. That is, my child was 8 months old, and her daughter was 9. We introduced them, made them sit down. While we were talking, I jumped back and forth with my baby, got up, sat on the floor, he crawled away, walked through the rooms, called me, constantly demanded something, I took him in my arms, then let him go to the floor at his request.
What is surprising, for these 2 hours, my girlfriend's daughter sat quietly and peacefully on the couch. She just sat and looked at us. No squeak, no scream. We gave her a rattle, she studied her for another hour. I, frankly, was already exhausted, and my friend calmly sat opposite. It was then that I thought that the character of young children is already in the blood from the first days of life.
And here, at this age, no education has anything to do with. Just some kids are more calm, assiduous, they like to play quiet games and communicate with their peers. And others, like my son, must be in action all the time, in exploring spaces, in developing their physical skills.
And no arguments of mom will stop the stubbornness with which they go to the goal. If mother could be interested in what she needed, then mother is good. And to no – and there is no court.
Character in two years
If we talk about what we are now, then little has changed. The same stubborn, also achieve their goals. To distract him from his desire, you need to try hard. I remember once on a walk after the rain, he wanted to jump through the puddles, I did not allow, forbade, persuaded, eventually distracted him with something and took it from this place.
He sort of calmed down, rolled down a couple of times from the slide, ran, and then we unnoticed to myself the same again came back to the same puddle …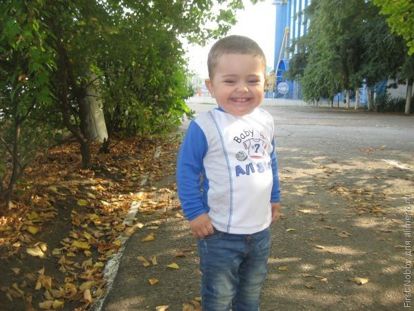 And now we are well aware that our son has someone to be so stubborn and capricious. Or rather, he and dad, and mom, and grandmother – exactly the same. So genes are a strong thing. But, I believe that for him, as for the future of man, these are undoubtedly good personal qualities.
And what kids do you have? And when did you begin to understand from whom they adopted one or another character trait?