My daughter today is 1.4 years old. And all the time we were faced with some new situations – we sleep badly, then we fall asleep for a long time, we eat badly, we don't want anything at all.
Often we have problems with falling asleep at night – sometimes laying time comes up to 2 hours. This is, of course, a rarity, but on average we can sometimes roll for an hour.
And then I began to observe, what influences such problem falling asleep. I got a bunch of reasons! I want to share with you my observations.
What affects our nightly bedding
Teeth, health problems and all sorts of bobs. This is one of the most common reasons. At first we suffered from colic – escaped Espumizan and Plantex. Now we constantly have our teeth – here Kalgel and Dantinorm help us. Or just sick. Naturally, my baby is very hard to fall asleep with such torment.
Change the mode of the day. It affects us a lot! One has only to sleep during the day not according to schedule – that's all! Long laying us guaranteed. And I tried to transfer my daughter to one day's sleep – it turned out early. As a result, by the end of the day, whims, overexcitement and a difficult process of falling asleep.
Lack of activity in the evening. And this happens with us! When we run out a little in the evening, we walk, for example, because of a trip by car to the country, then by the night all the remaining energy is trying to get out.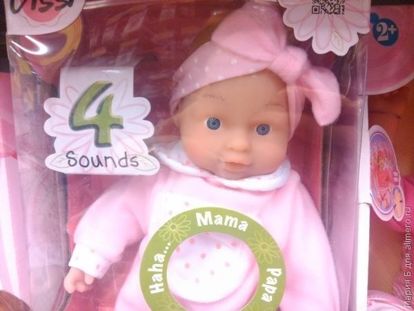 Unusual place. In the summer we went to the country every weekend. Here night stacking is just a nightmare. Until the daughter cries, she will not fall asleep. This violence sometimes lasted more than an hour, nothing helped! I am writing off the fact that it was difficult for my daughter to reconstruct for a couple of nights to a new habitat.
Unexpected guests, excessive activity. When guests come to us in the evening, or girlfriends run in with their babies, then squeals, games, and screams naturally begin. All this leads to overexcitation of my baby, well, then, you know.
Hunger or overeating. Also noted the impact of these factors on the process of falling asleep. Eat a little – we will toss and turn for a long time. Eat a lot – the same thing.
Raw pampers. Well, there's nothing to talk about. I think no one will like to fall asleep raw.
Discomfort in clothes. Sometimes, children's clothing manufacturers do not care about babies and make tags in uncomfortable places. As a result, all this rubs, the child feels discomfort. Or, for example, we do not fall asleep with a tight elastic band on pantyhose. Naturally, having understood all this, today I carefully approach the choice of clothes for sleeping.
Hot or cold. In the summer – the heat, in the autumn – cold. It also affects us. Today, I monitor the temperature in the apartment, constantly airing, wetting the room so that the baby can sleep better.
In general, these are the main factors that influence our process of falling asleep at night. I understood all this from my own experience. Therefore, today I try as much as possible to eliminate all the negative factors affecting us. Of course, a neighbor with a drill, I can not provide. But, fortunately, this rarely happens with us.
Lay the baby is an art!
Yes, this is really an art that only mothers of babies own. It seems to me that only I can lay my daughters. We have with her a special ritual, which is repeated every day. Even our grandmother, owning all my secrets, can not put the baby.
Lavender bath, clean and comfortable clothes, dry pampers, ventilated room, delicious dinner, well-being and patient mother next to you, with a lullaby and gentle strokes – and then you can sleep peacefully!
Mommies, what do you think, what else can prevent the baby from falling asleep normally?