A friend, pregnant with the second (only!) Child, decided to share the joy with her husband and daughter. And shared. And in response, she heard shouts and demands for an abortion.
And the main opponent of the appearance in the family of a new baby was a seven-year-old daughter, which, to my surprise, was supported by the mother-in-law and mother of a friend, and her husband briefly held neutrality and took the side of the majority.
"My mother-in-law says that we are idiots," Tanyushka sobbed into the phone, "we breed poverty!" And my daughter said that she, too, has the right to vote! I sit here in the kitchen, roaring. And nobody cares. And what should I do now? To go to an abortion?
So as not to be painfully painful.


This is when the enemies of a man house him, and in fact seem to want the best way to do. But why does the daughter and the two grandmothers care so much about the appearance of another spingryz? After all, they do not feed him. My friend, of course, is not the wife of the oligarch, but financially quite well off.
And although they do not have their own housing yet, it is a matter of time. Both are smart, with a college degree, good work. And I just want to say so, throw these well-wishers to you, and let them not climb into your family, but only two of them are this family. The closest people, much closer – husband and daughter.
It is sincerely incomprehensible to me how people can hate children so much. After all, quite often you hear: spin-eaters, a yoke on the neck … And the main criterion of a good parent is having your own home and income comparable to the budget of a small African state.
According to this iron logic, children are truly evil, since they prevent them from living as they should, i.e. for myself. Take away time, forces, sometimes, health. They make it difficult to make a career in order to earn more and more, and then spend more and more … And so it's life that you have to live in such a way that it is not painfully painful …
That's just a little quote completely, who remembers today. And there it is still well said about the years lived aimlessly!
Alas, all these tips and throwing speak primarily of selfishness and self-doubt. And, on the one hand, relatives can be understood. Life is so complicated, why complicate it even more, to burden with new responsibility and responsibilities.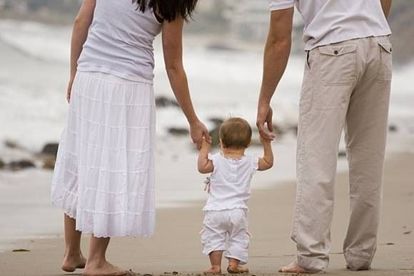 They sort of try on the situation for themselves and understand that it will require both money, and strength, and attention, and it will be necessary to injure themselves in something … And for the sake of what? For the sake of some lump in the womb, to get rid of which is much easier than changing your habits?
And on the other hand – this little ball. Which ALREADY IS. Which grows and does not suspect that there are people who do not want it to be. And these are not monsters, which are not enemies, this is just dad, grandmother and little sister.
And if the little sister, because of her childhood, can somehow be justified – well, of course, she was always the navel of the Earth, and now you need to make room and give another place under the sun – then the position of adults looks extremely unsympathetic.
The absurdity of this situation is also in the fact that when a child is born, the same ardent advocates of abortion, as a rule, do not care for their souls and are very offended if they remind them of their words.
And on a pregnant woman is easy to affect. Especially if it is done by those who are supposed to help and support.
But is it worth the joy of a warm child's palm in your hand, from trusting and such relatives (just like your father, grandmother, grandfather …) little eyes staring at us with love, change to empty, momentary pleasures, and ghostly material goods?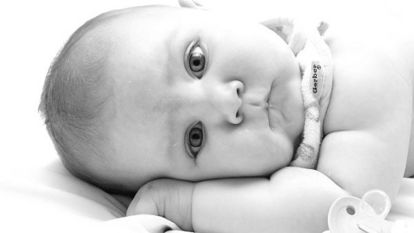 Of course, we did not go for an abortion. Because it is normal for a woman to have children, but to kill them in her womb is completely unnatural. And relatives, including her husband, were gently but lucidly explained that rights and obligations had to be determined and stipulated in advance.
Because after conception only one right is in priority – the child's right to life.