Sooner or later in each family the question arises – and with whom should you leave the child when the mother needs to go to work. Well, when the queue came to kindergarten. Or there are grandmothers who will sit with pleasure with their beloved child. And when neither one nor the other option passes – what to do then?
Comes to mind the option of a private kindergarten or nanny. For myself, I decided that I didn't want to give my baby to kindergarten before 3 years. Therefore, I started an active search for a nanny.
Where to find a babysitter?
I identified the following search circle nanny:
– Familiar with a good nanny;
– agencies that specialize in the selection of nannies;
– sites with offers of such services;
– Familiar mommies with kids just the same time as my daughter, who live nearby.
I immediately rejected the agencies. You can talk for as long as you want about the wonderful qualities of a person, but in reality he may not be the best option. Moreover, it will be absolutely unknown to me. For the same reason, I dropped the option with sites where women offer themselves as babysitters. This is generally some Russian roulette.
Familiar with the children, I also decided to delete from my list of searches. My daughter is very active, you need to constantly monitor her. In addition, to feed her, you need to put a lot of work. I think she will not be in priority in case anything happens – after all, your baby is more important. Yes, and it is difficult with two one and a half year old children to cope alone, especially on a walk. I barely cope with one!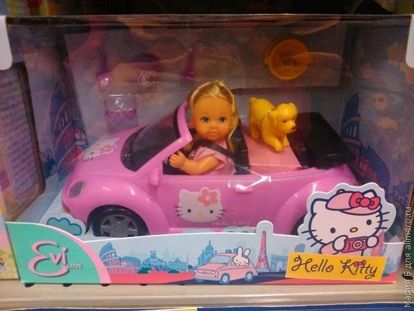 There is an option with friends who have already grown out of nannies. I really hoped that wonderful Mary Poppins would pass on to me by inheritance from my good friend.
Nanny or not nanny?
It turned out that in my circle there are practically no such mummies who would have their nanny. In general, they all turned out to be ardent opponents to leave the child with a stranger, they told me a bunch of horror films.
All sorts of scams by nannies were the most innocent of all the things I learned about. One familiar mom from the playground shared with me just a monstrous case. Her friend often left her daughter with a nanny. And the child was already three years old, the child was completely independent and calm. Everything was good, to a fatal accident.
Somehow the nanny left the baby alone and left the store for food. Literally half an hour. And at this moment there was a fire at the neighbors. And the child just choked … It was not possible to save him.
On the Internet, I also read a lot of negative reviews about how babysitters beat babies, and then parents all see it from cameras installed in the apartment beforehand. In general, the hair on my head began to move. As a friend, I did not find the wonderful savior Mary Poppins, and I don't trust my most important jewel to a stranger.
Of course, I firmly believe that there are somewhere true professionals in their field. But to understand this, you will need to go through the path of distrust of a new and alien person.
And leaving the child with a stranger, I risk at best turn gray at work in anticipation of the end of the working day. Honestly, I'm not ready to risk. Therefore, today I came to the conclusion that the best nanny is a close person, whom I can absolutely trust!
Besides, having learned how much a nanny now costs, I was completely stunned. It turns out that I will go to work only to pay for the services of a nanny. Therefore, for myself, I decided that the work is not a wolf, it will not run away into the forest. And more expensive and more important than my child, I have nothing in my life!
Mom, share, please, and do you trust your children to nannies?