When I did not have a daughter, I perceived many things differently. For example, my parents always said that you need to cut babies in the head a year, otherwise your hair will be bad. And I believed in it!
I remember the story that a year my parents cut off my curls, and then my mother was shy with me bald walking around the streets.
Now many things that relate to the health and care of babies, I can not name but the myths. It is not clear where the traditions come from, let's say, traditions, it turns out, are not supported by anything from a scientific and medical point of view. I was convinced of this after talking with very competent doctors, to whom I entrusted my child.
Most Popular Myths
Well, I'll start again with the hair. It is necessary to cut, it is necessary to cut – my mother told me when we were one year old. In principle, it seems as if the logic share is that new hair will be better, stronger, healthier. But it seems to me that this concerns the ladies who killed their hair with chemistry and paint, and they can no longer restore the hair.
But for kids – it is very doubtful. As the doctor told me, everything is laid by nature. And when shaving, you can still damage the bulbs. That's the use!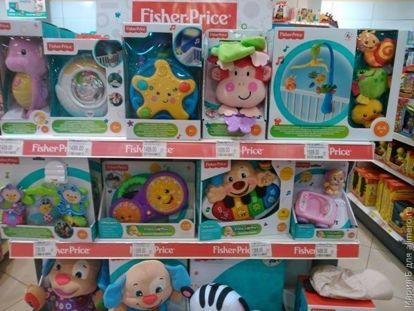 And my notions were dispelled that you only need to bathe a newborn in boiled water. It turned out not necessarily. Yes, and boiling makes the water tougher. It used to be, when water was taken from rivers, it was necessary to boil, but today with all modern means of filtration such a need disappears. It's easier for us!
We had a separate question about swaddling. My mother screamed at me when I swaddled tightly. She claimed that my baby's legs would be crooked. But the surgeon and the orthopedist convinced me that this was not at all the case. But, by the way, in the end, I still no longer tightly swaddled because of the dysplasia we had found. This is where the baby's feet really should not be brought together.
And now about the hiccups. We constantly hiccupped! And my mother all the time ran to wrap up her daughter in ten blankets. She firmly believes that hiccupping once means cold.
At first, I just wondered how at 30 degrees of heat the daughter managed to freeze. And then the doctor told me that hiccups are connected with completely different reasons. Have eaten, hungry, we want to drink, and stomach problems. In general, we stopped wrapping up and just solved the real problem of hiccups.
Well, I am completely silent about all these requirements for children. At 6 months you have to sit, at 8 – stand, at 10 – go. Each kid is individual and can not be driven into such a framework. So we went to 1.2 years old – and nothing, everything is fine. And at first I was very worried, until I understood – here we have such a development plan. Nothing to worry about. And to compare Masha and Petya is not at all necessary.
And in conclusion, I want to dispel another myth that has spoiled my many nerves. About the temperature of children. Literally in the first days of our life, I measured my daughter 37.0. Of course, immediately called a doctor – I thought we were sick. But it turned out that these kids have a normal temperature of up to 37.4 degrees and it changes depending on what the child does. And before that, I had never heard of this and thought that the norm was 36.6.
Harm or Benefit of Myths
It personally seemed to me that all these myths are somehow harmful. About the development schedule, which everyone should follow – this is only mom to irritate. Or about hiccups – to muffle the baby, and not to solve real problems.
About the hair, too, is somehow incomprehensible, especially for girls. In general, I'm listening now, but I recheck some of the advice of relatives ten times. As they say, measure seven times – cut once.
Moms, and what myths did you meet with the appearance of the baby?