I think many parents have repeatedly asked this question. People are different: someone thinks that it is necessary to share toys, someone is sure that it is not necessary to do this, and still others go out for a walk without toys, hoping to use someone else's (Carry on with you).
I asked this question after faced with some parents who were not burdened with a sense of responsibility. As a result of such kindness, we were left without a ball, we lost the scoop and our machine was used by completely foreign children for several months.
Then we had to leave the machine to the boy who was keen on playing in the summer, as the grandmother made too sluggish attempts to take away someone else's grandson, and we had to go home. Returned it to us closer to winter.
Why share toys?


And really, why? Let the children play each – their own! Only now child psychology is such that they always want to take someone else's toy: it is new for the child, and therefore more interesting than its own. Accordingly, you have to give your toy, too, to make an exchange, so to speak.
In principle, there is nothing bad here. Thus, children learn to communicate, find a compromise. Another thing is that the situations here are different. And it is up to the parents to settle them rationally.
Situation # 1


The child takes someone else's toy and gives it away easily. Here the main thing before leaving home is for everyone to take their own, otherwise we somehow had to take home a large foreign car (naturally, with the consent of the owners). My son liked her very much, but I, who were not ready for such a turn of events, did not have time to figure out how to take another's thing from him. The next day we gave the toy without a fight.
Situation number 2


The child does not want to give his toy, but does not require someone else. The first time I walked in the company, I thought it was imperative to share toys. Since then, my opinion has changed a bit. Now I think that if a child does not want to give his toy, then there is no need to force him to make sacrifices.
This is his toy, which he plays with interest. So why should I force him to give someone away and practically take it away from my child? Now, if the son went out for a walk with a typewriter, which he likes very much, and into the game, with which he completely leaves with his head, I try to immediately notify the parents walking with us that the son does not want to share it.
Situation number 3


The child wants to take someone else's toy, but does not give his own. Here it's probably worth explaining to him that if you want to play with other people's toys, be ready to share your own.
My thoughts on this


Not everyone thinks that by teaching them to share toys, you can get a problem in the future if you overdo it. Indeed, in the world of adults there are completely different laws. Will parents, when accustomed to share with others, like the child, will begin to distribute their things to the right and left when they grow up? After all, mom and dad do not give their belongings (phone, car, bag, after all) to anyone who wants it.
And then, the child, all infancy accustomed to share toys, will begin to receive lectures of a completely opposite nature.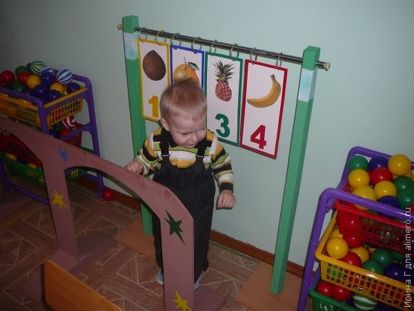 Of course, maybe I don't understand something about this problem, but I think that first of all, children should be taught not to share toys, but not to take someone else's without demand, to be able to negotiate, to compromise. And parents and children must agree. Then, perhaps, there will be no quarrels in the sandbox, and the child will learn to cherish his things.