Like all pregnant women, I attended a breastfeeding lesson. But then this topic was just information and had nothing to do with real life. Just remember that they recommend feeding on demand, the first time to stick to a diet and ensure that the child takes the breast correctly. This and all the knowledge that was deposited in my head at the time of the birth of the child.
Probably, many of you will fully agree with me that the reality of childbirth differs in many ways from what they say, that is, everything seems to be so, but not so!
My daughter and I are our first days!
It so happened that my waters were dirty and the child managed to swallow them. Of course, as it should be, for the first hour my daughter lay on my chest, trying to smack her breasts, choking.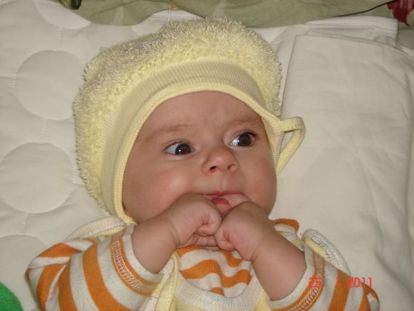 Doctors did not immediately notice that it is difficult for her to breathe, and she just slowly turns blue. She was taken to breathe oxygen, and I was taken to the ward.
6 hours passed, and the child was not returned to me.
To achieve with anyone what happened did not work. Only after a while the nurse came and said that the child needed milk, which they tried to squeeze 2-3 drops out of each of my breasts.
As it turned out later, the child was placed under a respirator and a probe was inserted for feeding. The spectacle, I can not say for the faint of heart.
It is at such moments, when you realize that nothing depends on you, I want to do at least something. How to support it, warm it with warmth and love. And how to do it, even if you can not take it by hand?
Then the question arose whether I would try to feed my milk or we would switch to an artificial mixture. Even not so, everything was tougher, if I do not have the required amount of milk, then besides all the chemistry that was poured into my daughter the first days of her life, she also will not fully eat.
Therefore, for me, the main goal was the production of milk. Exactly! After all, if someone does not know if the child does not suck the breast, milk is practically not excreted, and during the period of the formation of lactation, it is generally very difficult to control and predict the occurrence of hot flashes.
Every three hours I had to express a certain amount of milk. Then I had one thought in my head, I, as a drug addict, tried to get a dose each time, becoming more and more. How happy are those mothers who do not think about how many milliliters of milk their child ate at a time, because he can ask for an hour or two more.
Stinging, as it turned out, is practically a science! Literally in the first days I managed to ponder the nipples so that it was painful to touch them. Then she became smarter and before decanting she began to lubricate the breast with sterilized vegetable oil.
In order to decant 50 ml of milk, it took me an hour. So there was almost no time for rest! The watch was with the daughter in the ward, then came back to her, for an hour to lie down or eat and an hour for pumping. And so the whole day. It was hardest at night, when I still wanted to sleep terribly.
Yes, and still could not pick up the breast pump, tried several models from expensive and very expensive to a simple Soviet for 3 rubles. So you had to do everything with your hands!
Not unimportant was the factor of drinking a large amount of hot drink. In an hour of pumping it took 1-2 cups of tea. My not favorite tea with milk became just a salvation.
So lasted three weeks. After that, the daughter was allowed to attach to the chest. Surely, this fact made both of us happy. Because my daughter tried her best, puffed like a locomotive, but did not throw her chest.
First lactocrisis
It would seem that all the difficulties behind! But then the first lactic crises began, which, as it turned out, are in 1, 3, 6 … months. My daughter saved me from temperature and stone chest. Only frequent attachments to the chest can relieve the severity and pain of the chest, and significantly improve the overall condition. 2-3 days and everything worked out!
But I didn't have to relax, it's time for the baby's minions. And here, at an opportune moment, tips on organizing a diet came in handy. My child was sensitive to all new products. And in order to avoid the suffering of the child, I gave up all the fat, salty, sweet, vegetables and fruits. In general, from everything. They ate only boiled cereal and beef, very rarely fish.
The rigid diet allowed me to avoid not only the suffering of the child, but also to normalize my own weight. My husband and I practically did not experience the horror of sleepless nights, we didn't sleep because of a tummy, we were only a couple of nights away.
Then there were periods when the milk was more or less, but it is not scary. To increase the amount of milk I was always helped by a hot bath and herbal tea (it is sold in pharmacies, and is called Lactation). Apilak-type pills, no effect on me.
And, all the same it is a story with a happy ending!
Until now, most doctors do not believe that I have a baby fully breastfed, and we are already a year old! I think that the whole secret of preserving lactation is mutual desire, me and my daughter, to be closer to each other! We are now experiencing only positive emotions from this process!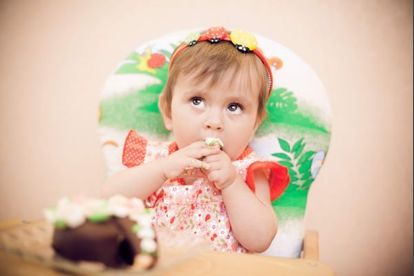 I plan to throw feed after the winter to avoid possible viral diseases and strengthen the immune system! Yes, I'll also make a reservation that this is our second winter, and we have never been seriously ill. Even vaccinations do not cause the daughter of a strong reaction, only a slight increase in temperature to 37!
So do not be afraid, all difficulties are temporary and surmountable! The main thing is your desire!