Correctly they say that motherhood changes a woman. I didn't believe in it before, but when I had a daughter, I seemed to have matured.
I felt the statement on myself – with the advent of the child, each girl becomes a woman. Well, of course, it's not about age at all) Literally from the first days, qualities have manifested themselves, which are peculiar, probably, to any parent.
It is about these qualities that I want to tell you today.
Mom – my new qualities
The most important thing – manifested in me unconditional love to the baby. With her came tenderness, tenderness, sensitivity.
I had never been like that before. They even called me a lion cub, because I could never come up to hug, kiss my close and dear person. But when I became a mom, I became soft. All around noticed these changes.
I also have patience, sometimes just huge. And without it, when sometimes you do not sleep at night, because a child 10 times a day throws all things out of the closets? Or when you are going to the street with fights and shouts Or when a child does not want to eat, drink, tries to bend his line with the help of an ora. And these when just a huge set.
It is very important not to lose patience and not to fall on your baby. Of course, sometimes you have to drink a sedative or go to another room to take a breath. But we cope!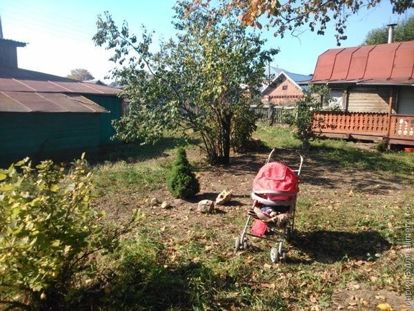 I can not say about a responsibility. With the advent of my daughter, I fully felt that now the life of the little man depends entirely on me.
Responsibility is manifested in everything – in spending money, in driving a car, in relation to health, to food. And I can not say that for me it is a heavy load. On the contrary, it's great!
Work on yourself, self improvement. I also began to pay much attention to this. I really want my daughter to be proud of me, to be an example for her. So that when she was asked – who do you want to be like, she pointed at me.
And I began to replenish my knowledge in the field of education, development and treatment of children. Today I can answer many questions myself, without resorting to the help of specialists.
Elevated level watchfulness. When a child drags everything into his mouth, when he begins to walk on his own, when he shows his eternal curiosity, one must be constantly on the alert! After all, the life of the child often depends on the vigilance of the mother. And this is not an exaggeration! Although I have secured our apartment as much as possible, my daughter still manages to put herself at risk.
Incredible level activity. Previously, I could afford to sit with a little book on the couch, lie in the bathroom, drink tea with a cake, or just lie in bed all day.
But with the advent of the baby, I am in constant motion – we play, we walk, we go to the pool, we go to visit. I didn't have such activity even in the best years of my youth! This is so cool, a completely different rhythm of life!
Multifunctionality, or Napoleon syndrome. I can do a lot of things at the same time – cooking, washing, cleaning and playing with my daughter. Before me this was not observed. And yet, it turns out, you can work wonders with one hand! Want – I will prepare food, want – I will clean. In general, 100 cases at a time!
Mom – this is great!
Mom be cool, that's for sure! It is like a new level of life, a new stage. We become more collected, responsible, loving. Children make us much better, they make the best qualities manifest in us!
Mommies, what new qualities have you discovered in yourself since the appearance of the baby? Share, please!