I love my baby. But sometimes terribly tired. It was especially difficult for me to prepare for his birthday. We decided to celebrate this holiday at home. They called their relatives, friends with their children.
Son's birthday

I had to make a lot of efforts to ensure that our holiday was a great success and everyone was satisfied. Fully held general cleaning in the house. She also decorated everything with balloons, a happy birthday layout and interior stickers. In addition to adult dishes, I cooked for children separately.
I also bought a cake, beautiful and tasty. But apart from all these preparations, I thought about the celebration itself. I really wanted everyone to have fun and be happy, and not just sit at the table, constantly chewed and slurred toasts. Husband entertained the adult guests, and I decided to pay attention to the children.
Such ideas came to my mind:
one. Each participant in the game I called the epithet (wet, bright, cheerful, sunny). And the children took turns picking up the noun (snow, day, clown). The students really liked this game. Her friends said that they also played with her parents at home.
2 I hid from children and asked them to tell about my appearance. For example, what color are my eyes, what kind of hairpin, what dress am I in and how many buttons are on it. As for me, a great game that checks and trains the memory and attention of children.
3 I drew a finger in the air of a figure (triangle, circle, heart), letters and numbers, and the children guessed. Then this game smoothly turned into a crocodile or how else it is called window dressing.
four. My son was interested in playing cuckoo. I then disappeared, then reappeared. He, with his peers, filled with ringing laughter. Then they themselves decided to run, hide and shout their ringing cuckoo.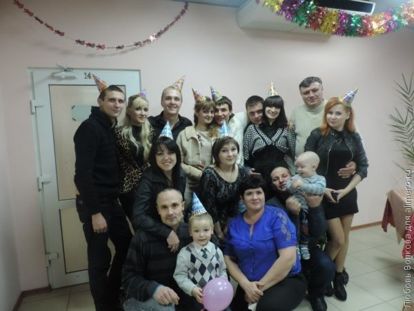 five. Theater. My son likes to watch my performances. The main role played by plush toys.
6 Hide and seek, this is a classic of the genre. At first I hid a toy from children, and they were looking for it by common efforts. Then they decided to play hide and seek everything. The house that we rent is not very big, there are only three rooms. But they have wonderful places to hide: cabinets, a table and other places.
7 Balloon games were also held in high esteem. We did not let the balloon fall; we beat it with our hand, foot, even with our head and nose. Everyone tried not to drop it, as if it was not a ball, but an expensive vase. It added more excitement and cheerful children's laughter.
Do you know such games-minutes? What amuse your children?