My baby is already 2 years old. Adult guy! The older he gets, the more I worry. I'm afraid I'm doing something wrong, wrong, insecure. It is about raising and leisure of the child. But I set myself up for good: I try to pay due attention to the child, we spend a lot of time together!
What to do?

What to do with kids who are 2 years old? She asked many friends. They say that this is such an insidious age when you want, but you can not leave the child alone. Be it a sandbox, a playground or his children's room.
He is still not an adult, can not only nakodnichat, but also harm himself. Therefore, I am not a step away from him, I worry that no matter how he does anything to himself he is very active. In order to calm him down, she began to offer him new toys. Do not go, just wasted money spent. After all, they were enough for several days, then my boyfriend's interest in them finally disappeared.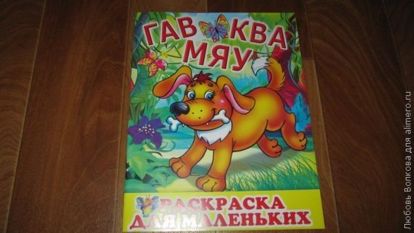 Drawing

I understood that toys are a past stage. Once, in a conversation with a friend on the phone I asked what she was doing. She said she draws with daughters. And then it dawned on me: drawing! This is what can entice, entertain and develop it! A friend drew with two children: a daughter of 5 years and a son of 2 years. By the way I will say, her youngest is very developed: she chirps already, paints pictures and correctly holds a pencil.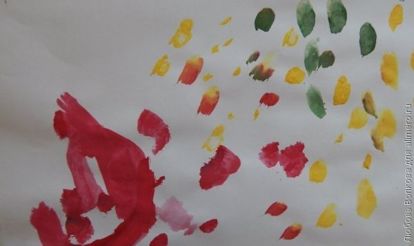 And we began to draw. I bought paper, pencils, crayons, paints. But I didn't know where to start. Again, a friend helped and prompted. Now we create our masterpieces:
1. Draw circles (and other geometric shapes).
2. Draw tracks and roads (wide, narrow, flat, winding).
3. Draw lines (vertical and horizontal).
4. We are interested in simple compositions. (snow, grass, rain, sun,
the moon).
5. Colorize the coloring (but this is not very successful yet).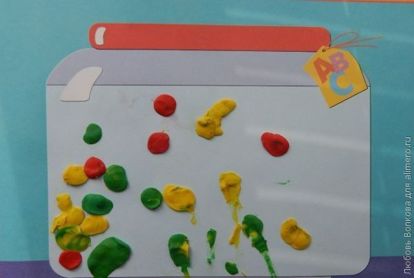 Modeling

Somehow I read a long time ago that the best educational toy for a small child is plasticine. Chuckled, stupid. But now, with the appearance and maturation of my own child, I realized that there is some truth in this. My son really likes to play with clay. It is necessary, of course, to watch him. After all, he loves all the colored pieces to mix in one huge inexplicable color bun.
Opening a new packaging of inexpensive clay, I give instructions. So I say, how to properly handle the clay, how to roll it and how to sculpt. The kid listens and thinks for a long time, and then grabs a piece and come on! And now we can:
1. Roll and knead the clay in the hands (develop fine motor skills).
2. Making sausages, balls, flat circles (we have pies and pies).
3. We divide the big piece into many small ones. Small lumps flatten with your fingers, palms.
4. We learn to divide plasticine with a knife.

5. Sculpt pieces of clay on paper, board.
6. We smear plasticine on paper. So comes some figure or object (flower, heart, star).
7. We are engaged in free creativity (I just watch what a child does with plasticine, how it plays).
8. Cut out the tins. (plasticine can be replaced with salt dough. But when I prepare the dough for cookies, I always give my son the opportunity to feel like a cook. He cuts the figures out of the dough with cookie cutters).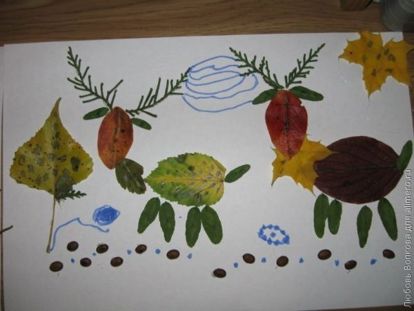 Application

Of course, in stationery I bought colored paper and we began to make applications:
1. Began with the most simple plot. I liked my son to make the sun, cloud, house, flowers.
2. Applications of autumn leaves, small parts.

3. Application from crumpled pieces, napkins. Alternatively, you can try the felt, unnecessary pieces of cloth.
4. Application of wool, wadded disks (clouds, snow, rain).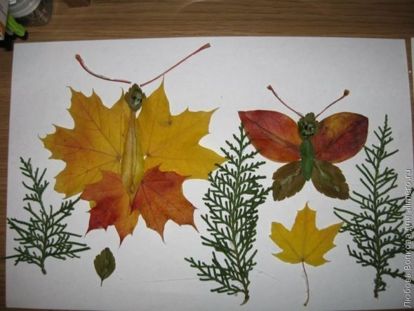 Here we have this work in 2 years. We try to be as accurate as possible at that age. Share your experience. I am wondering how else can I study with a two-year-old child?