Today I will dive into the pool of nostalgia and remember what I thought about many things and phenomena in distant childhood 🙂
I didn't understand why adults, when talking about some berries, called SELF themselves crushed 🙂 The misunderstanding was corrected, but the funny memories remained!
One piece
As a baby, I did not know that boys and girls are different anatomical. Some wear only pants, others can wear skirts with bows – these are my ideas about sex differences.
We once went to visit. The little son of the hostess ran out of the next room with her shorts lowered (either I asked for the pot, or I couldn't take off my clothes — I don't remember).
You will probably laugh, but at that moment I thought that baby. injured. You never know: hit hard – TAM is all and swollen.
Chew and worry
I believed unconditionally that swallowed gum would clog the intestines. Once this rubber ball was eaten. By negligence, of course. I remember how I worried, expecting the worst consequences.
After a hearty lunch.
One relative said that plump cheeks and weight gain are signs of beauty and health. She told me that after lunch, you need to lie down for fat to start. There was a period (very short) when I believed in this nonsense.
Reading children's books, I thought that:
– bears are quite peaceful;
– a hedgehog with an apple on his back is a common occurrence;
– foxes and squirrels are always bright red, and their fur coat is amazing with beauty;
– Ostriches periodically dive head into the sand.
Later I read notes about animals, watched educational programs, and therefore the gaps in knowledge disappeared. Now I understand how important it is to show the children animals: in the zoo, in the village, on the farm, in the nurseries.
I don't remember if I believed in good fairies or Santa Claus, but perceived the starfall as a chance to make a wish. So I just needed a source of miracles!
I really wanted a magic wand. Indeed: why watch out for a rare starfall, if you can even get what you want every day ?!
Why is the cat angry?
When we had a furry pet, I began to actively communicate with him. At first, it seemed to me that the rumbling was a sign of a cat's bad mood.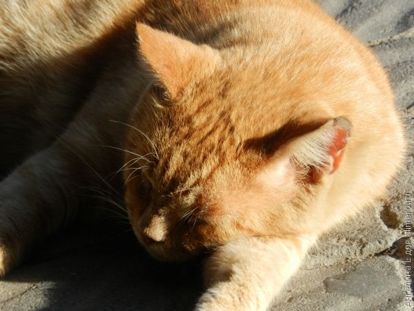 And now imagine: I begin to stroke the animal, and in response I hear murrrrr. I think that offended the cat, and I try to make amends. In the literal sense. The more intensely the cat is scratched, the louder and more expressive it is purring. Vicious circle!
Dear readers, Alimero, tell us about your childhood delusions. I think you have a lot of funny stories 🙂