My God, how hard it was for me to understand, well, why right now my daughter rolls me absolutely nothing – from my point of view – not a motivated scandal. Moreover, all my attempts to calm her down, to distract, to appease (!) Finally – only strengthen her cries and resistance to any of my suggestions and actions.
After all, I want her only good! After all, I so want to understand what is happening with her! After all, I so want to help her! After all, I love her so much! Well, why is she so with me ?!
The next stage – well, why can I not understand in any way what makes her behave SO! What am I so stupid? And how are my friends? With their kids? WHAT and HOW do they do in such cases?
The funny thing is that this riddle was only half a year old when I discovered that my daughter CAN'T DISTRICT ANYTHING if she wanted something stubbornly. But from all sides I heard only statements that ANY child CAN BE diverted from anything.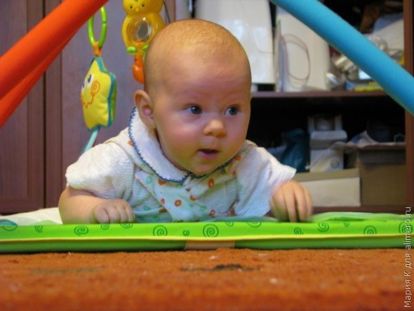 Trusting the assurances of specialists in raising children, I stubbornly looked for ways to distract my daughter from what is harmful, undesirable, simply dangerous or unnecessary. I overlooked that this is so only from my point of view, but not from hers. And I was very nervous that I could not cope with my role as an educator.
So what's the deal.
If I knew in time that my child mirrored me myself in my current state …
My tension, insatiable desire that everything was correct. My nervousness and fears that I will do something wrong or cannot do it, fear that I will harm my child because I don't know or understand something.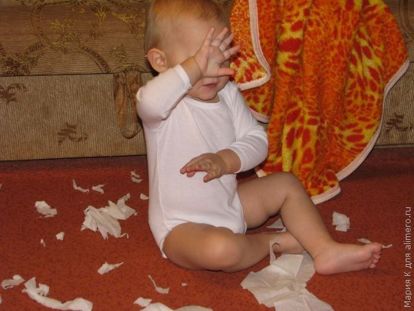 Of course, my reflection in my daughter was not literal. But if you look closely at her and feel her condition inside, and not the external circumstances of the situation, then you can feel that her anger is my anger hidden inside and directed at myself.
Similarly, the other internal states of the mother expresses to her her child.
Calm, only – calm!
Therefore, as I understand it now, the main thing for a mother of any (especially difficult!) Child is to trust oneself. And you need to know that the words of Carlson Calm, the main thing – calm! The rest is worldly! – much more accurate and deeper than they seem.
Calm inside and confident mother is not afraid to make a mistake and calmly correct her mistake. The child, even prone to hysterics, will quickly return to its normal state next to the calm inside mom.
And most importantly, calm mother feels better what is happening now with her and with her child. Such a mother will make a more appropriate decision.
Look in the mirror
Now I know what makes it easier for me to communicate with my daughter, and I try to follow it. For example, if she's with me in counter – I'm looking for what I provoke her with. I usually find and try to correct my incorrectness. This may be, for example, my ban on something unconditional, except from my stereotype so impossible.
And if you look from her side, then she does not understand why it is impossible. I am looking for a justification and honestly trying to see if this is true, or just it's more convenient for me.
And sometimes I honestly tell her that I will not cope with the consequences of her actions and will not be able to help her. But if she takes on her difficulties, let her try.
There are no ready recipes suitable for each case. Feel, mom, your child and yourself. Love and be honest with you. The daughter will feel sincerity and honesty, and understand you. Be calm. You can handle it. Out of love.