For the first time I put my firstborn to my chest right after I cut the umbilical cord. Then it was not accepted. But I read that it is very important and useful for a child when it is applied to the mother's breast immediately after birth. I asked – and they gave it to me.
I looked at him and tried to remember his face. In the maternity hospital, they showed how to put the baby to the breast, how to decant, taught how to smear the breast if there are cracks in the nipples. The first feeding was not very. It hurt: the baby grabbed the nipple with amazing strength. But gradually adapted, and at home already fed without problems.
Serezha sucked very well, so the milk was constantly arriving. Sometimes he even had to decant. Unpleasant feeling I also passed.
Feeding without restrictions
And I began to feed him without any restrictions. He demanded to eat all the time. And very, I would say, aggressively. At first, common sense prompted me that there should be at least some kind of diet. But I could not install it. It was easier to give a breast, and the child immediately calmed down.
With nothing you can not compare these moments of unity with your child when you breastfeed him. It is surprisingly pleasant, and even looks like a certain sacrament. They say that in antiquity mothers passed on their secret knowledge to their children during feeding, – somewhere I read about it. That is why in time feeding can not be distracted by the TV or on the book. It is necessary to fully focus on the child.
And, frankly, it is very convenient when food is always at hand. No need to heat, boil, and so on. I adapted to feed him at night without waking up. He woke up, I put it to my chest, and we both fell asleep. Sometimes she fed on the street in the park, finding a secluded corner.
This went on for up to 2 years. The child was already big, he was talking, and he already needed a normal meal. He preferred sysyu. I felt that he would soon suck all the juices out of me, and I became very stout from this constant feeding. After all, that was milk, you had to constantly eat.
How to wean from a breast?
Began to try to smear with salt and mustard. And the child told me: Go and wash. In general, this method failed.
Weaned off in the end, leaving the child for the night with dad. But he wept very much. In the end, he began to shout that he did not need a sisy, but return at least his mother.
In general, this method was probably wrong. But I could not think of another. After that, Serozha's breast sucked stopped, but for a long time he looked askance at Dad.
Perhaps it would be best to go somewhere for a day, and leave the child with the grandmother. But the grandmother did not agree, and had to cope on their own.
Until what age to breastfeed?
My younger son sucked badly – as it turned out already much – later because of the shortened hyoid ligament. Before 5 months I suffered – there was no milk, the child turned away from the breast – it was incomprehensible and insulting. And in 5 months we completely switched to blends and kefir.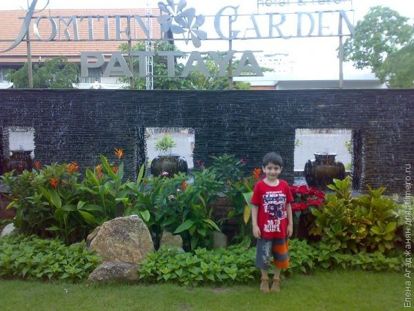 Yes, one more thing. I read that the baby does not need water at all: everything that is needed is in breast milk. I did not give water to the older child. And the younger gave already, especially if it's hot.
This is my experience of breastfeeding. Now, I probably would not feed more than before the year: it is not very useful for the child – milk is fat, and mother is hard: you have to eat a lot. But then they wrote a lot about the fact that the baby should be breastfed as much as it will suck. Perhaps this is unnecessary.
It is necessary to treat everything that is written and said with a certain degree of common sense. And then breastfeeding will bring you a lot of joy, and your baby – health.