Each mother is worried about her child – how quickly he will get used to the kindergarten, whether his teachers will like him, whether he will make friends with the children. In fact, it turned out that I first needed to get used to it.
The first day of kindergarten, mom worries that the baby will cry, the baby does not represent anything yet, but she also worries because mom is nervous. When I took my daughter for the first time to the nursery, I looked that she was crying so plaintively. Nothing to do, went to pass the two hours.
She came back to pick up – the child described himself, all in tears. The teacher seemed to me a rude lady, not very pleasant appearance. Of course, my first thoughts were a bad kindergarten, the child didn't like it, the educators could not find it better. This went on for several days, I was indignant, did not know what to do. Transfer the child to another garden or even sit with his grandmother all day.
Then my daughter fell ill. One disease was superimposed on another, even a week lay in the hospital. Month in the garden were not. They came and did not find on the spot half of our clothes. I was angry, yet this was not enough. But we had no special options. My daughter quickly got used to her caregivers and children, and she behaved herself well there.
In order for a child to like the kindergarten, it is not at all necessary that you like him in all respects. I previously read reviews about our nurseries and for good reason gave my daughter there. All praised the teachers and the group and the kitchen. It is not necessary to take the child out of the garden because of the first tears, he will quickly get used to the new environment.
The most important thing is not to show your feelings and excitement to the baby, you need to tune it only to positive. I always happily told me how great it is to play with children, how many toys there are there, what fun music lessons they do there. My daughter always supported and cheered me.
We have no problems with psychological adaptation. Another thing is that until the child develops his own immunity, the child is very sick. But when all these stages are completed, the garden does not cause any problems, but, on the contrary, some advantages.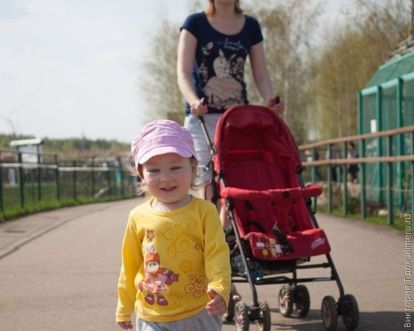 I also came across quite often with the fact that mothers, going to work, really miss their baby and feel guilty. Honestly, I had no feelings of guilt, and I did not miss much. Maybe this is bad, but the child must grow up in society in order to fully develop. The mom of this child should likewise grow in society.
What was your adaptation to the garden?