So my maternity leave ended ahead of time … Unfortunately, sometimes life circumstances are stronger than us, and you have to part with your baby when he is not yet three years old. And you need to dive into the workflow again.
I had a lot of fears and concerns about this, I didn't sleep at all during the last nights and kept thinking, how could my baby be without me.
Preparing for a new setting
We are 1.9 years old. Like many, we will not be able to get to kindergarten anytime soon, and I'm not particularly in a hurry. When the question arose, with whom to leave the baby, there were two options – a grandmother or a nanny.
Of course, the grandmother is perfect for us. We see her every day, our daughter is used to it, and they get along well with each other. In general, we decided to send our grandmother on maternity leave instead of me.
Considering that it is easier for grandmother to stay and care for her granddaughter on her territory, we had to move from our apartment to her and grandfather. Thus, my daughter planned three innovations – no mother, unusual habitat and regime change. We decided to systematically prepare the baby for these changes.
At the first stage, we decided to adapt the child to a new place. To do this, we moved to my grandmother a week before I left for work. I brought to the parents all the favorite toys of my daughter, we tried to create the most comfortable and familiar conditions for her. Of course, on the first day there were tears and whims, but the very next day my baby more or less settled down. Well, after that I forgot about the old house.
At the second stage, we began to change our regime. It was quite difficult, because, despite our age, we still slept twice during the day, got up late, and, of course, also went to bed late.
In the early days, my daughter found it difficult to reorganize for one dream and a long wait for the night. Of course, we were capricious, and rubbed his eyes. But here we had a couple of days to get used to these innovations. And now we sleep once after dinner and go to bed at 21-30.
At the third stage, I began to prepare my daughter for my long absence. She had stayed with her grandmother before, but it was quite rare for a couple of hours. After the baby settled down to a new habitat, I began to quietly leave, increasing every day.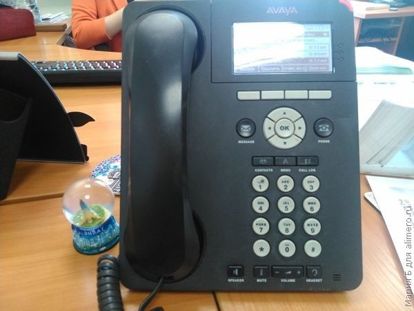 It was at this stage, to my delight, that we had no problems. Grandmother and grandfather in every way entertained her daughter, walked with her.
And then came my first working day. It was very hard psychologically to leave my daughter. On the first day I called home every hour to find out how things are going. Madly missed her baby. Apparently, the emphasis had to be done not only on the adaptation of the child, but also on the psychological preparation of the mother.
But oddly enough, everything was fine – my daughter ate, walked, played, slept normally. Yes, and I quickly dragged the workflow into the general bustle and there was no time left to worry. Moreover, we have carefully prepared for changes in our lives.
It's been a week since I work. And I want to tell you, mummies, who are planning to go to work, that everything is not so scary. Perhaps many of the fears we invent ourselves. And perhaps, after all, thoughtful preparatory stages helped us to become comfortable with new conditions.
Momma, share, and how did you go to work? And how did you go through this process?