In childhood I dreamed that I had a daughter. I had no idea that I would have several children. But three daughters and a son were born. It was easier for me to manage girls. They obeyed me in everything, agreed to drink pills and syrups, put mustard plasters. But boy …
Daughters-novices – mother's hands
Girls, in my opinion, play up less and hear what they are told. From an early age I allowed my daughters to wash and do the cleaning. It is allowed, but not forced. I wash, and the eldest, then she was three years old, comes up to me and asks for permission to wash the doll dress. I do not mind, just turn up her sleeves higher, they say, wash your daughter. Are your sleeves wet? It is easier to change clothes for a sweater than after 10 years to ask to wash socks or T-shirts.
With girls easier to negotiate. Do not want to eat? The bird flew and sat down on the spout, and now the spoon is already in the mouth, and almost all the porridge is eaten. At two years old, they could easily tolerate mustard plasters.
If the younger ones tried to take the toy away from the older one, then I explained to her that the sisters were still small, they could be given to them. And she understood. Time to sleep? There is nothing to do, the children go and fit into their beds.
Scarce son came to father
Everything was fine until I got a bad boy. Up to two years old, I knew that all my words were heard by a child, he understands me and is ready to obey. You can not take it, better take that toy. The kid was very accommodating, I could not get enough of him.
But then the kid went the third year. And he began to change dramatically. The first thing I noticed, he stopped to perceive me. If I ask him not to play about, not to go to the girls (they are schoolgirls, they need to learn the lessons), then there is no reaction from his side.
It is not customary to thrash children, we are opposed to forceful education, but it has become impossible to control a child's voice. My little son began to obey only his father, and so defiantly, as if it were specially for me to spite.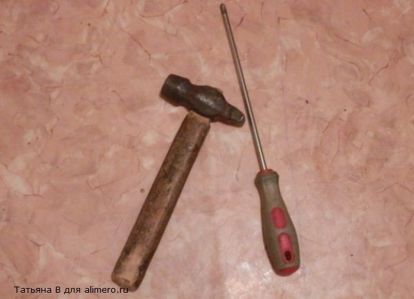 I was discouraged by this behavior of my son. What did I dream about? Unfortunately no. A hammer and a screwdriver were brought into the house, they say, the man is growing. My son with great pleasure rushed to the new toys. Hammer on the walls. Yes, the father brings him up, tells him how to behave and what not to do.
When her husband, the child behaves calmly and obediently. But as soon as the husband leaves for work, whims and disobedience begin. The son is very stubborn. Agree with him is difficult. Until he asks for what he needs, it is difficult to calm him down and turn his attention to another.
I thought for a long time, why is that? He sees how respectful I am for his father and literally dance on his hind legs in front of him, and this affects him negatively? My son wants me and in front of him also to dance and sing under his pipe?
I do not want to say that the kid deliberately torments me, no, he just demonstratively runs to dad and starts complaining about him and about the girls.
Maybe the situation will change with time?