Remember how often our kids pull their little hands out of our hands and shout: Mom, I myself! Our babies, while still very young, strive for independence, and what are we doing?
We jump up at night to the child on the first sob, we take care of the playground: Do not climb there, do not sit here, do not touch it! When our children grow up, we strive to download their work day as much as possible. Taking from the kindergarten, we stick with questions and want to immediately hear the answer. We choose what the child will wear, what to eat, who to be friends with, what to do, what school he will go to, what university, whom he will marry or marry.
Dear mummies, do not you think that sometimes we overreact, try to get into the soul of our child, limit its personal space, deprive our children, important at any age, the right to their inner world.
I raised two smart boys and thought that I did everything right. Now, helping children with raising their granddaughters, I see errors from the height of my adult flight and experience. And something I tell the children, and something they to me.
I was convinced that the excess of our attention creates no less problems than its lack. Many of us complain that small children do not give them a moment's peace, do not know how to play themselves. But the ability to be alone with ourselves should be taught to children from infancy.
From the very first months of life, the child begins to perceive his bed as a place to sleep, and we often leave the baby in the bed for games if he has already woken up. It is better, starting from 2-3 months, to lay out the children for a few minutes in the arena and leave them alone, hanging the toys. But, if the baby cries and calls for mom, respond immediately.
For absolutely small crumbs, the feeling that they did not leave him alone is very important. If you leave the baby in your adult bed, try to create a cozy little space for him, because in such a large area he is uncomfortable and lonely.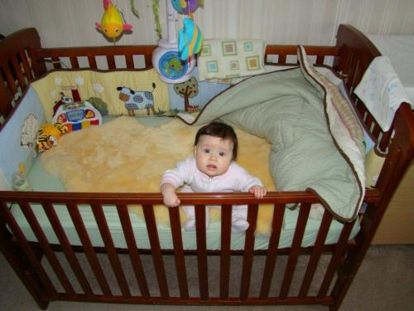 Learning to crawl your baby is also better in the familiar arena space. See the world through the eyes of your 5-month-old crumb: huge overhanging cabinets, menacing tables, high chair legs, endless carpet. Can you imagine how uncomfortable and scary ?!
Just starting to walk, the child slowly masters the space of the apartment. True, freedom of movement often scares kids and they literally cling to mother's skirt. Probably, many are familiar with the situation when even leaving the toilet is problematic, because your baby is crying under the door. Believe me, this will definitely pass, and you should not blame the child for this.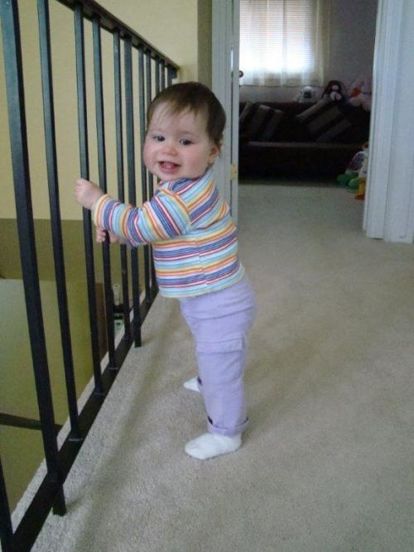 What is the manifestation of the restriction of child freedom in infancy? The fact that we force the child to eat or sleep when he does not want this at all, but we believe that in time it is time. After all, our kids are the same little people as we are, only very small. There are moments when you are not in the mood, do you not want to eat or do you have insomnia?
When kids grow up, they will increasingly want to communicate, but we must not forget that they need to be taught to be one: play, listen, look, listen to themselves. If we, adults, are always at hand, our child will not learn to be alone with himself, to concentrate, to get involved in his own affairs. But do not turn loneliness into a punishment and do not interrupt at any moment the child who is passionate about his occupation.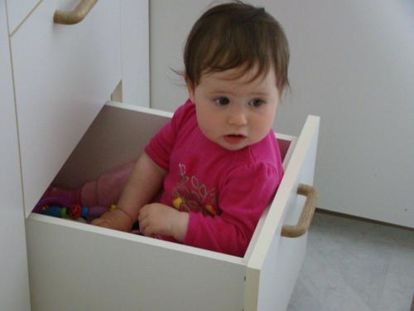 Parents should restrict children's freedom only when it comes to their safety. If your baby does not want to wear a dress with polka dots, and insists on a sundress in a flower, and the son instead of semolina asks for pasta, do not be annoyed and go to the children to meet.
To form a strong and independent child, teach him to listen to his desires. It is good, when in the house the kid has his own room or his own personal corner. Take it as a rule, invading the territory of the child, even if he is only 5 years old, be sure to knock.
Then, as a teenager, your child will never break in without knocking into the parent's bedroom, will not take things out of the closet or money from the wallet without permission. Children who have grown up without a sense of their own space are harder to understand why one cannot take someone else's.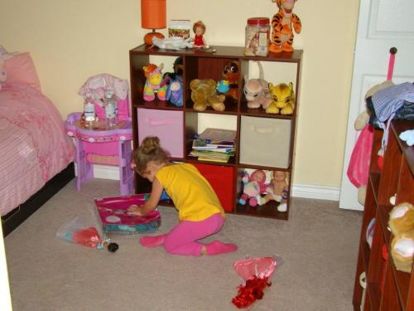 And, of course, do not forget that in teaching children to be independent, they can and should be left alone in the room, but not in the house! So that the child is not scared and did not do trouble during your absence. And then, even a short separation from parents will cause a feeling of insecurity and abandonment in the child's soul.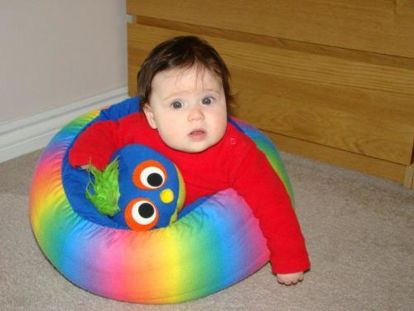 The line between parental care, custody, care and childishness, I myself am very thin and we need to learn how to feel it.