The child is not behaving like this today … The child did not eat well … The child didn't go to the toilet like that … And even worse, the child knocked … There are a lot of reasons for panic here, mummies. Some of them are valid, others are completely sucked from the finger.
But some mothers, in my opinion, are beginning to suffer simply paranoid syndrome, worrying about the health of children. As a result, neurosis and babies tortured by doctors.
I will give an example of one such mother – this is my close friend. So, get acquainted, mother Masha, namesake, by the way.
Masha could not get pregnant for a long time. A very long time. And she gave birth only when she was 35 years old. The birth was difficult, the doctors said that the child may have a neurology. This is where the Machines of anxiety began.
She eats badly, eats well, does not sleep much, sleeps a lot – in any behavior of her son she saw a dirty trick. For a month she tried a lot of mixes, because she thought that they were not suitable for the baby. She called doctors once in two days because she didn't like the regurgitation of the baby. She issued a patronage, and once a day she began to call her pediatrician.
She began to spend a lot of money on various tests, ultrasound, examination. With all this, the doctors spoke with one voice to her – everything is in order with her son. But Masha had constant doubts.
Recently, she worked with babies on fitball and he cried a lot – she decided that the child had broken something, called an ambulance and left for the children's hospital. And so constantly.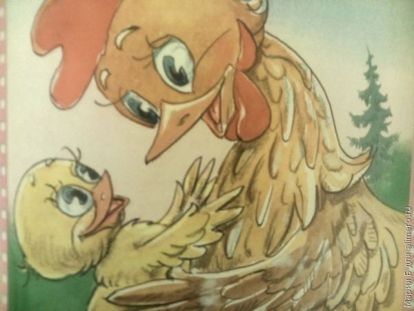 She does not sleep, does not eat. Next to the baby is always a baby monitor and a rug, which signals if the child does not suddenly breathe. Masha is constantly afraid of something, although her son does not give her reasons. She is in tension, in eternal stress. She is not happy about the fact that the baby is developing well, agukat, but only doubts whether it is normal at all, whether it is due.
It became difficult to communicate with Masha. She only talks about her concerns. Since the birth of my son, I have not heard anything positive. Everyone in the private clinic already knows them, and her pediatrician is afraid of every call. And Masha is impossible to convince that with her child, ALL IS GOOD! She just has some kind of obsession.
Learn to control yourself!
Yes, in the first months after the birth of my daughter, I also had similar fears. I also issued a patronage, the doctors from the clinic constantly came to us. And with a plus to everything, I drove the baby myself to a regular clinic. We were tested all the time. I, too, everything seemed suspicious. I also did not sleep, did not eat. As a result – I was on the verge of collapse. And she tortured her daughter with hospitals.
Once I was very much scolded by my relatives for such an approach. Yes, and I already brought doubts to the brink. And I thought, looked at myself from the side and said – ENOUGH! You can not inflate the problem from scratch. And I began to learn to control myself – after all, the baby alarmist doesn't need a baby. He needs a calm, confident and loving mommy.
And I began to learn self-control.
1. I stopped to constantly search for diagnoses on the Internet. Yes, there were times that I looked for terrible diagnoses for every sneeze babe. And then cheat yourself!
2. I have ceased constantly to drag on the doctors. There is no reason – we sit at home. Everything's great! Plus, the virus in the hospital to pick up where you can quickly.
3. I began to rejoice at every change in my daughter – everything is as it should be. They sat down late – so what, sat down!
4. I have ceased to follow the norms of the development of children – each child is individual and it is impossible to customize it for any kind of framework.
5. I stopped looking for any problems, symptoms, diagnoses in the baby. Especially when there are no reasons for this at all.
6. I accepted the fact that all the kids are falling, naughty, sometimes awake, sometimes eating badly. And this does not mean pathology at all.
Now I am much calmer. And with this came the confidence that everything is fine with us! I enjoy every moment, not torturing myself and my daughter. And we need to remember that we attract into our life what we think about. Therefore, we think only about the good!
Momma, how do you control yourself?