Of course, one cannot neglect the experience of our mothers and grandmothers and in general of past generations, but one should not rely only on them either. For some reason, I generally treat them even with aggression sometimes. Some kind of internal resistance. Probably not so?
So I want to live with the times and use only modern methods and technologies in raising and caring for a child. Probably, I am an ordinary modern mother who has her own opinion and opinion.
I do not think that diapers bend legs. Well, it's just nonsense. Of course, the child cannot always be in them, simply because everything is sprayed there. Therefore, several times a day my daughter and I arrange air baths. She has never faced diaper rash, and her legs are not crooked at all.
Fold of the uterus is a hereditary pathology. She will not arise if you sit down the girl a little earlier than expected. When I hear a similar nonsense from a doctor, I begin to doubt his competence.
Nothing bad will happen if the baby looks at itself in the mirror. But he really likes this process and, often, he begins to laugh, seeing his own reflection.
Similar examples can be given endlessly. You can't remember everything. I do not understand why mothers and grandmothers create so many problems and difficulties. Raising a child is an interesting and exciting process. Why constantly be in fear?
My mother-in-law says that she spent the first year of a child's life in constant excitement and tension. She was constantly afraid for his life, afraid to do something wrong. And now she is trying to convince me of this nonsense.
What distinguishes modern mom
What is she, a modern mom? I think this is such a mom who is not afraid of anything, who sensibly perceives this life and moves in step with progress.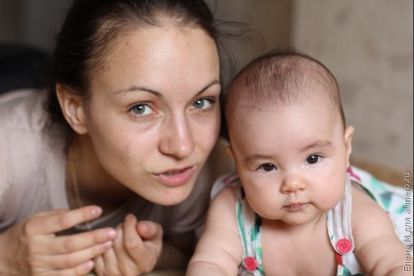 Modern mom manages everything and everywhere – to play with the child, to cook, to please her husband. For this, she has various gadgets and accessories. Modern mother is not afraid to use any nanotechnology.
She brings up a child and does not forget about her own life. A modern mother can even work when her baby is still baby. To this end, modern society has created agencies that select suitable nannies, as well as various devices for expressing and storing milk.
Modern mom can take her baby everywhere. To do this, there are slings, various upgraded strollers, car seats and other accessories.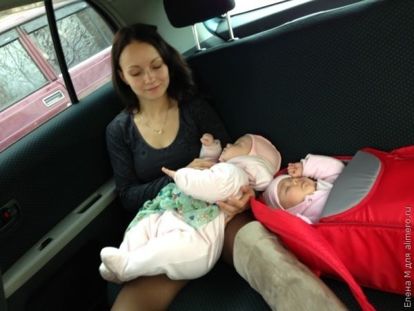 And, of course, now we can do almost anything, without leaving home. I'm talking about the Internet, where we can order food, make purchases, pay for utilities and download various books.
Modern mom can, almost everything. The main thing is to overcome your fear and trust in the new trend. Everything that was invented and invented is already based on the experience of generations. Do not be afraid of this, you need to try and develop. Life is movement, don't stop at what you have achieved!