In each family, of course, there are individual circumstances and peculiarities. However, the essence of the problems that comprehend the family in one or another period of life, often the same. So at the birth of the second child there are typical situations and standard errors.
Focus on the newborn
The birth of another man is always a change in the life of all family members. In my opinion, the birth of a second child is an even more difficult situation than the birth of the first.
In this case, the emphasis is often placed on preparing the child for the appearance of a brother or sister. This is also not always easy for many reasons – the ability of adults to correctly present this information, the characteristics of the child's character and perception, etc.
In this case, often the parents themselves are not prepared for raising two children at the same time. A baby is born – all attention switches to it.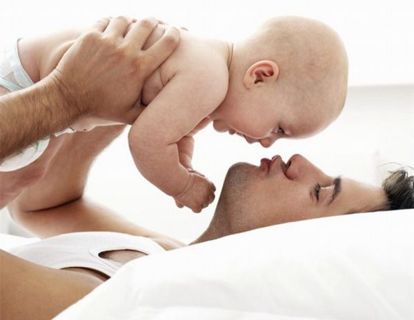 Of course, even from a purely physiological point of view, a newborn is more dependent on the parents, first of all, on the mother. Especially if the first child is near school or school age and is already partly independent. But what happens to him at this very time, what is happening in his soul?
I was hurt by this question, looking at the changes in the behavior of my 7-year-old niece after the birth of her sister.
Senior child – in the background
For my niece Dasha, in the first months, my little sister turned out to be something like a doll. She had a feeling of interest, love, and a kind of care for the baby. This is where a very subtle moment came, which parents should control – so that these feelings that arise should not go away and change into opposites.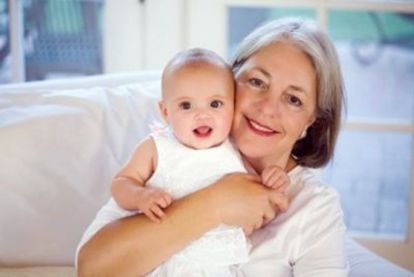 But the situation was far from ideal. Parents whirl over little Vera, visiting guests and relatives bring presents and pay attention to the baby. And what gets older? Frequent phrase: Do it yourself, you're already an adult!
Unfortunately, meeting this is not so rare among friends, now I see this situation among my relatives. This position is unenviable – and it is impossible to look indifferent, and it's not always appropriate to climb into the family as an aunt and godfather.
Dasha is in a state of constant stress, begins to be jealous of parents to the baby. First, there is a feeling of resentment, lack of attention. Then a feeling of envy towards a born sister, who over the years can grow and ruin the relationships of sisters for the whole life.
And, in the end, with this phrase you are an adult, Olya (my daughter-in-law) keeps Dasha away from herself and deprives her of a full-fledged childhood. Yes, 7 years is not 2 months, but at this age attention, understanding and love are required to the child not less.
Finding solutions to problems
Of course, no normal mother would deliberately deprive the child of attention. In my opinion, this is the difficulty of this situation – Olya just does not notice for herself that she directed all her strength and tenderness to the newborn Faith. Therefore, I advised her to pay attention to the experience of other families in order to try to look at herself from the outside.
Olya herself does not always cope and has time to simultaneously engage with the baby and play, learn lessons with Dasha. In this situation, I see two options for the development of events in the right direction.
First option. Dad should connect and partly, if possible, other relatives to provide Dasha with care. In our case, additional complexity arises because Dasha and Vera's dad are different …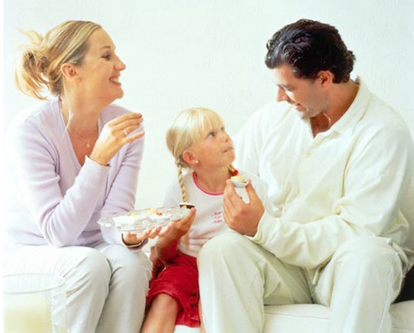 The second option. It is necessary that Dasha helped Ole with the baby. In this case, she, as they say, in business, she has a feeling of being needed, and at the same time – communication with the little sister. Mom's attention is distributed not only to Vera, but also to Dasha.
Ideally, you need to connect both the first and second. The main thing is that in the current situation, Dasha does not feel abandoned, unnecessary, unloved …
Now, thanks to the widespread use of social networking, it is often possible to understand what is going on in a family from the photos you have posted. One of the most common situations is the abundance of new photographs in which the parents and the newborn, and the older child are not … Or he is sitting on the sidelines, as if separately from them.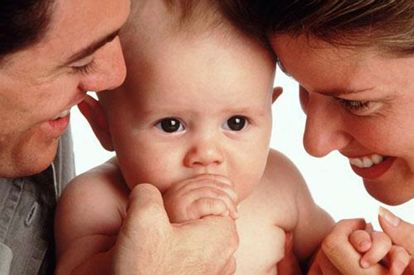 Another variation is a few photos of both children, where the baby is in pretty and different costumes, and the eldest child is always in the same clothes, and untidiness catches the eye. It was this situation with Dasha that I began to observe at the birth of Faith. It is impossible to look at it without regret, especially if they are close people, as in my case.
Therefore, I want to urge all moms to pay attention and analyze their actions. It is very important not to lose psychological contact and emotional connection with an older child when a second child appears. Then, if possible, it will be very difficult to restore.
Pampering and excessive interference of relatives
There is in this situation another insidious moment. Olya's grandmother (great-grandmother of girls), pitying Dasha, began to show excessive activity in her upbringing. Only now not grasping maternal care replaced by pampering, permissiveness, the complete absence of any prohibitions, rules.
In the end, this led to the fact that Dasha stopped obeying her parents, it became much more difficult to control her. Fortunately, this situation in our case turned out to be reversed, but the errors that were made still make themselves felt.
Let us be more attentive to our actions and with benefit for ourselves we will try to apply someone else's experience so that only peace, love and mutual understanding reign in our families!
And by the appearance of the third child such difficulties will be already behind!