When I did not have a daughter, the decree and the process of raising children I was a little different. But today, when my baby is a year old, I understand that in some things I was deeply mistaken. Today I want to share what my expectations were not justified.
Well, to begin with, I imagined that maternity leave was really a vacation. I thought that I would constantly walk with my daughter, sleep when she would relax, play and watch cartoons. As a result, everything turned out differently.
The first month turned out to be very difficult for me. We both got used to the new life, and I was like a zombie. At night we didn't sleep well, and as a result I was like a boiled fly the whole day. The baby fell asleep only on the street in the mode of constant wheelchair driving – here, too, accordingly, you cannot sleep.
Today, when my daughter learned to sleep at home, I do not rest, but do all the homework. Therefore, my expectations about the fact that we will sleep together in an embrace during the day, and so I will relax and feel great, did not materialize.
And in general, my misconceptions about the sleep of children disappeared very quickly. During pregnancy, I read that babies sleep for 18 hours, and I thought what mommies are suffering from lack of sleep. As a result, everything turned out to be completely different. Putting a child is a separate epic. We were first plagued by colic, and now our teeth are constantly climbing. You can count on the fingers those days when we really slept for 18 hours.
And the bed for us turned out to be the most unnecessary purchase — my daughter doesn't want to play or even sleep in her. Although it was the choice of the bed that I spent the most time and bought the most expensive model.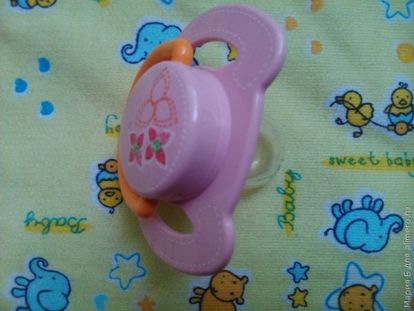 I always thought that I would buy the most beautiful things for my daughter. Everything will be necessarily new, with ryushechkami, with all sorts of trinkets. But as a result, reason won out and today for us the main criterion is convenience.
And now I never give up a little worn things from close people with older kids – with such a growth rate of things you can't get enough kids and you can just go broke. Yes, and after the daily washings, they quickly lose their original appearance. Of course, we also have beautiful elegant dresses, but we don them very rarely – only when we go out.
I also always thought that I would buy my daughter all-all toys. Imagine my surprise when I brought something new and interesting, and my baby chose the package in which I carried the purchase. Today I restrain myself in children's stores, because that pile of toys, which I bought at first, lies idle. But we are very fascinated by simple laces, my mother's phone or TV remote. Here they are – children.
I also thought that breastfeeding is easy and simple, and in the next six months we will not think about any lure. As a result, it turned out that breastfeeding is work. It is necessary to constantly fight for milk – and I really had to fight in the truest sense of the word. Teas, medicines, folk remedies – that I just have not tried for all this time.
Regarding the care of babies, I was also mistaken in many ways. It turns out that you do not need to coat them from top to bottom with powder, make them drink some water with HB. And if the baby has a temperature of 37.4, it is quite normal and you do not need to call an ambulance right away. And I also thought that my daughter would never fall and not knock – because I will constantly monitor her. But as it turned out, this is inevitable, especially when they start learning to walk.
But with all this, today I can say that there is nothing better than to look at how your baby grows. Every day, see his smile, changes in behavior, follow the achievements. Of course, sometimes it is very difficult, but all this is such trifles. And let my expectations not all be justified, and the decree is round-the-clock work – I love my baby more than anyone, and these days I wouldn't trade for anything.
And what are your mistakes dispelled when you became a mother?