At the age of one and a half years, the baby becomes an adult, its diet expands significantly and you can eat a lot of what other family members eat. Of course, for this age there are still enough product-exceptions. First of all, these are products that cause the child allergies and products, the use of which is undesirable at an early age.
At the age of one and a half years, not all mothers wean the baby from the breast, some continue to feed, combining breastfeeding with regular food intake. In this topic I will tell about our experience.
Our family – the typical inhabitants of a huge metropolis with all the ensuing consequences. From an early age we had to face a number of problems – allergic manifestations of various kinds, problems with the chair, chronic constipation, etc.
Therefore, I very carefully introduced into the child's diet new foods. And long enough continued breastfeeding – up to one and a half years. But after a year it was only feeding at bedtime and early in the morning. It was no longer a meal, but rather, it was a kind of psychological moment. The child so quickly calmed down and fell asleep.
Below I give our sample menu at this age.
Breakfast


For breakfast, most often, we ate milk porridge. I think this is the most correct breakfast. By the age of one and a half, we have already switched to cereals from ordinary cereals, they have more dietary fiber. The daughter at that time had a strong lack of weight, so we also ate porridge, although now they do not like her, they consider it useless.
Kashi alternated with casserole, cheesecakes, sometimes with pasta for children. Also sometimes I gave eggs, half chicken or one quail. Quail eggs can be an alternative to the usual, if your child is allergic to chicken protein. At 1.5 years old, I did not give protein at all, only the yolk.
Dinner


Lunch at that time, most often with us consisted of the first course. From the second and the meat daughter stubbornly refused. For dinner, ate vegetable soup with cauliflower and broccoli, borscht, soup with chicken broth, chicken noodles, or fish soup. My daughter loved the thick pumpkin soup puree.
There was a problem with meat, stuffing something meat into a child was not easy. Of course, I made all sorts of steam patties (chicken, turkey or beef), but, more often, I ate them myself later. I also made fish cakes (from pike or cod), these daughter ate more or less.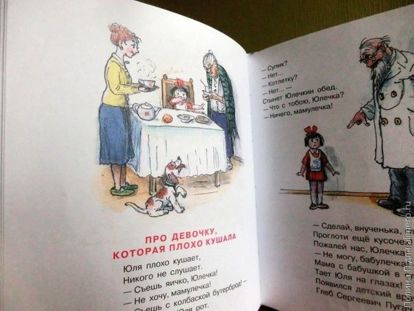 In that period, and even now, it was very much rescued and the steamer helps out. With varying success ate boiled vegetables, buckwheat, zucchini, vinaigrette (minus some ingredients). Unfortunately, we do not love and in no way eat potatoes or potatoes.
Afternoon tea


At lunch time, there was usually a curd (at that time, I made it myself, as the purchase did not cause much confidence). Now we are buying standard Agush or Topic.
Either fruit, fruit purees, kefir with biscuits (of the children's variants, only the Fleur Alpin brand did not cause allergies, for everything else, especially on Hipp, there was a strong allergy).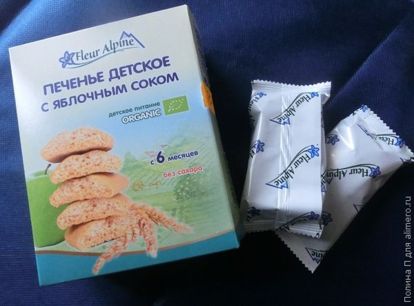 Dinner


At 1.5, we had problems with appetite. Kashi, for example, we ate with pleasure, but there was a problem with everything else. Therefore, at that time we often ate cereals for breakfast and dinner. Or they gave for dinner something cottage cheese and light.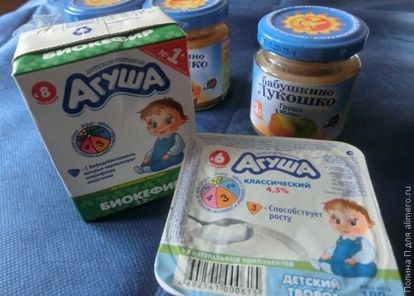 The drinks


The biggest ambush we had and remains with drinking. The daughter drinks water reluctantly, in the summer more or less, and in the winter does not drink at all. He categorically refuses tea, so I have already stopped all attempts to give it. Most of all loves purchased juice. We have to give it to at least something saw.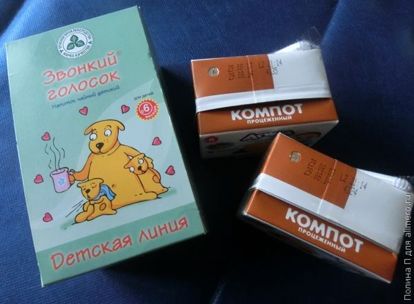 At 1.5 years old, I diluted the juice with water so that it was not so concentrated. Compotes were also made – from blend or from apples and dried fruits. Other options do not pass. I tried to give fruit drinks and fruit compotes from berries (gooseberries, cherries), she refuses everything. In general, the right drink for us is still an urgent problem.
Exception Products


We had to exclude rice from our menu (due to problems with the chair), steering-wheels, drying (for the same reason), allergenic products (honey, citrus fruits, berries, red fish, all sweets), curds and yogurts with additives, well and the fact that you can not give small children (fried, spicy, heavy food, chocolate, mushrooms, etc.).
So it was with us. Of course, recalling that age, I can say that the main problem was the ability to cope with yourself and exercise patience. Do not try to feed the child by force when he stubbornly refused to eat.
It was not always possible for me personally, there was a temptation to shove a spoon for my father, a spoon for my mother, only so that the child would not go hungry. And how were you?