Probably, the vast majority of families have a situation like ours. Since the birth of a child, he spends 95% of the time with his mother, and 5% with his dad and other relatives.
It does not matter, weekdays are the days when dad works until the evening, and after work he seems to be tired and does not want to pester him with requests for help. Or a weekend, when all communication between a child and a father is reduced to a joint walk, with his mother.
I have such a situation in my family. I can not leave the child to her husband and go somewhere. Rather, I can, of course, because my husband is not a monster. But in fact – my exits somewhere in a whole year can be counted on the fingers of a hand.
These were the rarest shopping trips, when the wardrobe was simply impoverished. Right or wrong, that is another question. In this article I want to talk about the behavior of the child.
Here, like, always mom nearby. And in the morning one mom goes in for washing, feeds for breakfast, and for a walk with mom, and puts mom to bed, then again mom leads for a walk. In the evening, like dad comes, hello, hi, and again on all issues, we turn to mom, mom, and only mom.
Even if Dad is standing next to a bottle of water, my son will not ask him to give him that bottle. No, he will pass by dad and will take me by the hand and drag me to this bottle. It is understandable who sees more – looking for help, protection, consolation and everything else.
Father and mother authority
But, as soon as it comes to whims, here our only assistant and support is completely not authoritative. It is to me that the child shows all his frills, whims, tantrums, often completely artificial.
All my attempts at quiet conversations, arguments, promises of some bonuses for exemplary behavior, threats of deprivation of walks, cartoons – nothing to do with. It will play its role as a harmful baby to the last.
But if there is a dad in the field of reach … for some reason such jokes with him do not pass. One of the words of my husband is enough for the child to stop whining, capricious, wriggling on his hands in a flash of childish rage. One word – and he is immediately calm, does what he is told, also with the look of an undeservedly offended child …
And I am so offended by this state of affairs. That is why, for all my 24-hour stay near and vigil for his health, condition, where he went, what he took, where he carried, etc., he should also be nervous during his whims on the street, on in front of people.
In such cases, I very quickly deteriorate the whole mood for a walk and the desire to no longer go out with him at all.
But I continue to do it …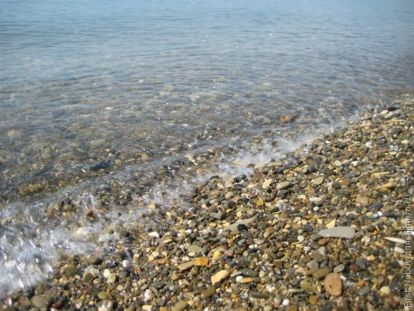 The last time I couldn't take my strict answer, I took him into my arms and started saying that I shouldn't act that way and my mother had to obey, he hugged me tightly with his hands and pressed himself with a guilty look. For me, it was something new … Maybe it is still beginning to understand that he grieves me with his such behavior … I hope that this is true.
And how did it happen in this plan or is it happening? Can someone tell me that soon, closer to three years, will he still begin to obey me? And yet, my mom says to me that when I am not – he behaves completely differently, he is a calm golden boy. And as soon as I appear on the horizon … there is already write gone …