I never thought that in the first year of her life a baby should pass through so many doctors! When I faced this myself, I was a little perplexed.
At first I thought – oh, how great, doctors will constantly monitor the development of my daughter. But then I radically changed my attitude to the frequency, and most importantly, the quality of visits to the children's clinic.
What I do not like
There are several major drawbacks, because of which I do not like to go to public children's clinics.
1. Formal approach. Children – as on the conveyor pass doctors, and those, respectively, as they look at the conveyor. I was convinced immediately. We were then quickly measured height and weight, and I was told that my baby did not grow at all and recovered only 100 grams. The doctors scolded me, said that I was a bad mother and I was undernourished my child.
I left in a state of shock. I immediately bought electronic scales to control the dynamics, started feeding my daughter by the hour, struggling constantly for the amount of milk. A couple of days after my visit to the clinic, I decided to go to a private clinic to understand how bad everything is!
There, of course, to measure the parameters of the child is a completely different approach. All checked, rechecked. And imagine, it turned out that my baby since birth grew by 5 cm and recovered by 800 grams. Well, no way in two days we could not gain so much and so grow! Yes, and I see things – my baby is growing!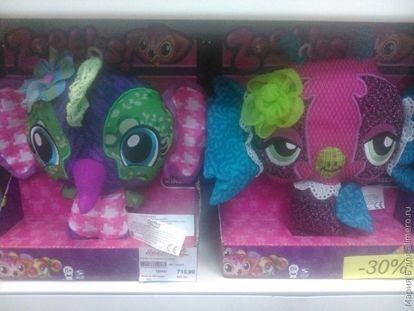 How can such errors be allowed in measurements? And then also mum to accuse, that she useless.
Since then, I have ceased to trust all the data that were measured by the doctors in the children's clinic.
2. Lack of time for a normal dialogue. Again, I was convinced of this on my first visit. I had a lot of questions, but the pediatrician was in a hurry, then filled out the cards, then spoke on the phone. In addition, she constantly confused our age and offered to introduce complementary foods – this is in a month! In general, almost no question I received an answer. I don't ask questions to our pediatrician anymore.
3. Not doing a healthy day. I was told that it was necessary to come only on Thursdays – on this day, the reception is only for kids. How many times have I not been – adult schoolchildren were always in queues with us with snot up to their knees. I was constantly afraid that after a simple routine inspection we would just get sick. Here we have such a healthy day.
4. Long wait. Every time we hang out in the clinic for two hours – and this is in order to pass a pediatrician and a neurologist. I do not even speak when it is necessary to bypass more doctors. For me the clinic is a torture! About the baby, I generally keep quiet!
5. Number of visits. Why, why, explain to me, carry the child every month to the clinic! I understand, at least once every three months. Or for any problems with the baby! But if everything is fine, why should mother and child constantly carry on measuring height and weight, and with this formal approach! This can all parents do at home, and in case of anything – contact!
In general, I do not know. Whether we are not lucky with the clinic, or it is a standard situation. But I began to fight it!
Partial disposal of the clinic
In the first half of the year of my baby's life, I was not going to constantly carry her to our children's clinic. The approach to the children disappointed me greatly. Yes, and I did not see the point. I decided to arrange patronage in a private clinic so that the doctors themselves would come to our home.
It was beautiful, with some exceptions! Careful approach, discussion of all issues, clear recommendations. We even took home tests!
Of course, it is expensive. And I understood that I would not be able to use paid services after six months. Therefore, we occasionally visited our children's clinic. And I had two reasons for this – that there would be no complaints against us when the patronage was over. And the opinions of two doctors helped me in certain situations – nevertheless, the neurologist in the clinic proved to be normal.
Now we are 1.3 years old. Our patronage is over. But I liked it so much to be observed in this clinic and with such an attitude that we solve all our problems there. We enter the polyclinic so, occasionally, in order not to spend money on visiting planned doctors, provided we have no visible problems.
Mommies, and how do you feel about children's clinics? Do you like everything? Share, maybe we are not lucky?