When a small child appears in a family, you begin to do many familiar things differently. It would seem that it could be easier than washing baby clothes? But no. The grandmothers immediately begin to say that this should be done only manually, only with soap, and then ironed on both sides. I'll tell you how I was going through this process.
Powder or soap?
Our mothers and grandmothers had no choice. Powders were produced universal, and children's clothes were washed with soap. Today, funds are available for every taste, incl. for washing children's wardrobe from the first days of life. Personally, I still washed diapers and sliders with baby soap. It seems to me that the less a child is surrounded by harmful chemical compounds, the better.
Moreover, the so-called children's powders often have the same composition as the usual ones. Therefore, it makes no sense to change the stitching for soap (I apologize for the tautology).
How to use soap in the washing machine
The fact that I used a washing machine for washing children's clothes caused protest against my mother-in-law at one time. I still do not understand why you need to wash diapers on your hands. After all, in the machine they will clean better and rinse. I'm not talking about the loss of such precious time. But this raises another question: how to put the soap in the drum?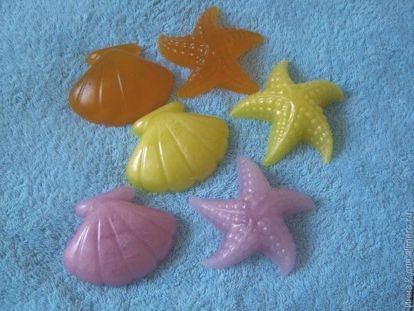 The answer to it was found on the Internet, and I began to make laundry liquid from baby soap. It's simple. The soap rubs on the grater, then boiling water is poured into the pan and the chips dissolve in it. At first it is liquid, but then it freezes. When it's time for the wash-ups, you just need to put a couple of spoons of the resulting product straight into the drum and start the machine, as usual.
Iron or not?
This question also caused a lot of controversy in my family, the pressure was already coming from my mother. Ironing baby things is really necessary. So they become softer, undergo additional disinfection. Mom always said that my grandmother stroked everything to me almost to school. I honestly stood at the ironing board for the first month, but then I physically stopped doing it, and therefore I stopped.
There are such rules of washing children's clothes, which can not be argued:
– baby clothes should be washed separately from an adult
– rinse it thoroughly (you can turn on extra rinsing on the washing machine)
– water temperature can be 40 degrees, but if you want to boil clothes (I really can not imagine that someone still does it), then you can set the temperature at 90 degrees
In fact, washing children's clothes can be a real headache for a young mother, if you do not approach her rationally. I see no point in further complicating my life, so I tried to do everything quickly and not to the detriment of the child's health.
And what rules do you follow?