I learned about such a wonderful device for carrying a child, like a kangaroo, by chance. That's how it was.
When my second child was born, my eldest daughter was the third year. She went to kindergarten, her husband was from morning till night at work, as he worked as a tractor driver for a farmer. The whole economy in the period from early spring to late autumn was shouldered on my fragile shoulders.
We had a small farm: a couple of hens and a milk goat with kids. They all had to be fed, drunk, cleaned, put to bed, not talking about cleaning the house and work in the garden.
I had not sweet. I constantly needed hands free. But I can not leave the child at home unattended and go to do housework. Then I saw a kangaroo in a pharmacy. After paying 350 rubles, I immediately planted my daughter (she was already 6 months old) in this miracle and went home.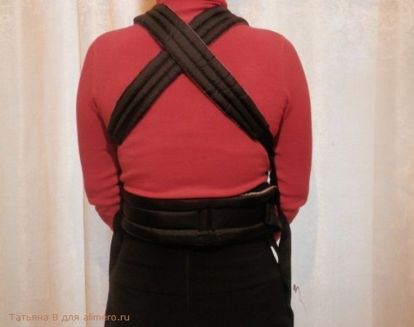 After 10 minutes, I realized that the child is very uncomfortable. I returned to the pharmacy and once again examined the kangaroo. When re-examining, I did not see the merits, and some shortcomings. It seemed like a toy, as if made for a doll.
The seller displeased returned the money to me, and I, too, dissatisfied, dragged home with my baby. In the evening I called my godmother, who lives in Voronezh and asked me to buy this miracle, no matter how much it cost.
Meet the Kangaroo
A few days later I had a real kangaroo backpack. He was very different from the first option. Stiff back, wide adjustable straps, supporting belt: everything said about reliability and comfort, both for me and for the baby.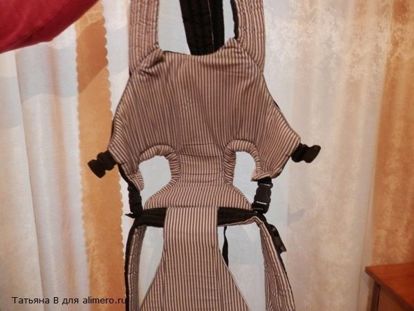 All the pleasure cost me 750 rubles (my salary at that time was 1000 rubles), but I never regretted the money spent. All summer and autumn I wore my baby in a kangaroo. Long carrying a baby in a kangaroo is not recommended. But I had enough time released. Now it was not necessary to carry the stroller from house to house and constantly be nervous because of the child's unwillingness to sit in it.
I learned about the sling later, but I never bought it and didn't sew it. Kangaroo was enough for me. But I want to note that not all of my children found it useful. My youngest daughter and son are my summer ones. By the time they could be planted in a kangaroo backpack (not earlier than 3 months), autumn was coming. The need to disappear for a long time on the street fell away, the harvest from the garden was gathered.
At home, carrying a baby in a kangaroo seemed uncomfortable. Putting this device on the jacket and shoving a child there, in which the jumpsuit, is also useless. Can you share your experience?