I'm surprised just how quickly time flies! Just yesterday, I carried my daughter out of the hospital, and it was time to get ready for kindergarten. Of course, we are not going there tomorrow, but when we will be at least 2 years old. This moment will come in half a year.
I heard somewhere that you need to prepare for the kindergarten in advance so that the child acquires the necessary skills of self-service. And considering that I have no experience of preparation, I want to share my thoughts. I hope that you share your thoughts and stories too.
What skills need to acquire
For myself, I identified the following skills that my baby should master in the remaining time so that she is comfortable in the kindergarten.
Dress yourself. Now we are helping to wear a blouse and shoes. But we absolutely do not like the hat, and in every way we hinder it. Therefore, the process here will take a lot of time.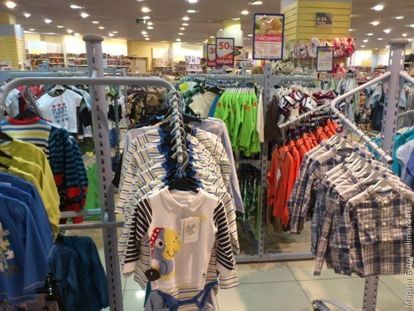 Eat yourself. I try to teach to eat by myself. For now, this independence is limited to fruit purees and juices. We do not want to eat porridge or soup from a plate.
Go for more solid food. Here, too, we apparently have a lot of work. My daughter does not want to go to any normal food, although I tried to give it from the age of 9 months, and now we are almost 1.5 years old. Doctors say that all his time.
Independently fall asleep. I already wrote that we learned to fall asleep without motion sickness. And now we have the next stage – the transition to independent falling asleep. It will take a long time.
Go to the potty and, accordingly, to exclude diapers. Now we recognize the pot in the form of a cap on the head. But little by little, I begin to show the baby what she really needs. Doctors told us that children begin to understand the meaning of the pot only after 1.5 years. So, we have time. Yes, and diapers must somehow be abandoned at bedtime. For the time being, we hardly manage to do this.
Transition to the new mode
Today, my baby and I live in a mode that absolutely does not correspond to the kindergarten's regimes. We get up late, we go to bed too late, and we still sleep two times a day. Therefore, now it is important for us to systematically switch to a new regime – with an early rise, with one daytime sleep. Accordingly, we need to adapt to the nutritional regime of the children's institution, but today we had breakfast at 11 o'clock.
We still have time, so I hope that the transition to the new routine will be very systematic and our daughter will not experience nervous tension.
It will be more difficult with this, not only for the baby, but also for me. Today we are with her 24 hours a day. I leave it only with my grandmother, and then for a couple of hours to reach the store. I can't imagine how my child will be without me, how he will adapt, how he will communicate with other guys.
Now we have such an age when we are not interested in communication with other kids. Went to the development – also did not see much interest. But I hope this will pass, and we will fit into the team and be sociable girls.
I plan to leave alone with my grandmother more often. Sometimes I will bring them to visit, so that she remains there alone without me for the whole day. It is difficult, of course. I do not know how to get rid of such experiences for my baby.
Mom, share, please, and how did you prepare your kids for kindergarten? What else do I need to take care of? And how did you cope with your constant concern for the child?